When I called the agency to hire a prostitute, they've told me they'd send someone new. It was her first day on the job, and she decided to record our session. She asked me if I could film the action, and I didn't mind that. "This girl must like her job," I thought, hoping this will be an incredible experience. I was her first client and it was her first glamorous night. She is gorgeous in person with her long dark hair and a figure to die for. The babe didn't waste any time, as she asked where the bathroom was so that she could change into something more comfortable. When she got back, she was in a bikini, asking if I like it. For such a tiny girl she had large breasts, and I couldn't stop my hands from playing with them. Her smile told me that she liked that, but she confessed to me that she would rather suck my cock. I loved that idea, so the sexy girl went down on her knees and pulled out my already hard dick from pants. She moved forward and took the warm head of my cock into her mouth, flicking her tongue over the head. It's hard explaining how it felt when my shaft was in her warm little mouth as she was trying her hardest to take it up her throat. Later we moved into the bedroom where she continued her cock sucking session. Then I fucked her big tits, and that wonderful smile was back on her face. My dick was perfectly compatible with her big natural breasts but now came the time to finally explore her unshaven pussy. We started things slowly, in the cowgirl position. She was the one taking control before I started pounding her roughly. "Don't make me cum too soon," I said as I had to concentrate hard not to fill her snatch with my cum already. A long night was ahead of us as I drilled her doggy enjoying the view. Her juices were running down her thighs, I was holding onto her hips as I pounded into her. The girl was a moaner, but there was no moment where she asked me to stop for a moment.

THE SEXIEST GIRLS CAUGHT FUCKING IN THE BEST AMATEUR PORN VIDEOS: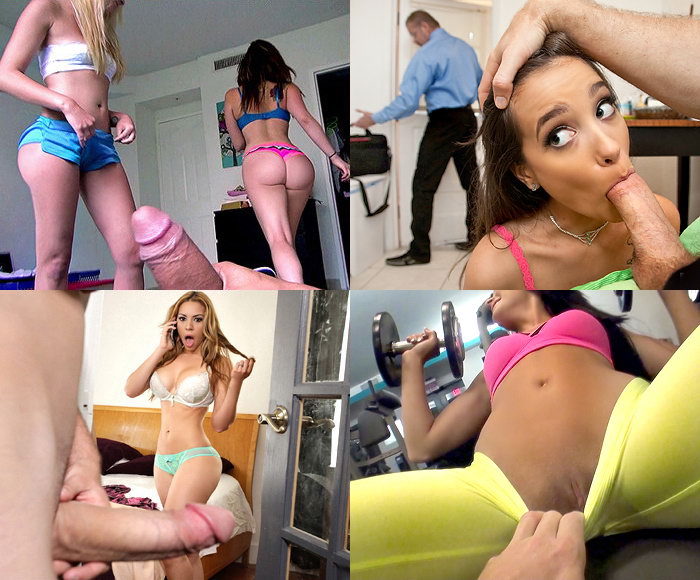 With both hands on her hips, I pushed the naked girl down onto my cock, her wet dripping pussy covering my hard and throbbing cock. Each time she rode forward on me the head of my cock rubbed her swollen g-spot. Her juices flowing out of her as she came. Her breasts were perfect: big, soft, with with big areolas. I grabbed her boob with one hand as I rubbed her clit with the other. The babe moaned and fucked me back as hard as I fucked her. It was the perfect example of a big bubble butt. The fact that the girl was thin with a small waist made her butt look that much bigger. I can see her becoming a top whore with a bit of practice as she is willing to do anything for her client. Even slapping her behind made her excited as her pussy juices were running wild. She told me she lost count of how many times she already came and asked me if I could share my load on her face. I made her wish come true as I felt that every drop of semen was out of my balls. That felt so good that I'll highly recommend her and hire her again.