Don't miss this video if you are into rough, intense, hardcore sex! This gorgeous bartender loves serving her clients and loves to sneak into the glory hole in the bar restroom and have sex with strangers there even more! While she serves them their favorite drinks from behind the counter, she selects her next lucky client to take to the restroom and have some filthy glory hole fun with. She gives them a preview of her oral skills by downing a shot hands free, wrapping her lips around the shot glass and swallowing it in a single move. If she can do this with a shot glass, imagine what this slut can't do with a big dick! It's time for her break and she makes her move towards the glory hole in the bar restroom, knowing that somebody is bound to follow her. Who knows, on some busy nights, there's even a long line in the restroom, with loads of horny men waiting for their turn at the glory hole! She drops to her knees and there is a big juicy dick already peeping through the glory hole and ready for her. Crazy slut grabs it in her hands and jerks it, pushing it into her wet mouth, giving it sloppy head, drenching it with her saliva as she sucks it deep and hard. She gets turned on by the way this cock looks and feels in her hands and mouth, by the way its precum tastes and by the way it smells. Yes, this sexy cock crazed bartender puts all her senses into service to orally gratify her customers. She takes off her jacket and holds on tight to the bathroom stall while she deep throat's this stranger's throbbing member, saliva dripping from the sides of her luscious lips and down her chin, splattering on her tits, her clothes and the bathroom floor. What a mess! Her kind of mess! A hot mess! Her throat gets used to swallowing large cocks, to the point where she can easily inhale a thick, lengthy meat up to the balls every time. She doesn't know the identity of the men she sucks and fucks in the glory hole, she doesn't need to, she just needs to know their dicks and to hear their voices, their moans and grunts and those pleasurable yelps as they unload their creamy cumshots into her cum starving mouth. They can give her as many cumshots as they want, she never gets her fill.

YOUNG GIRLS TURN INTO CUM SLUTS: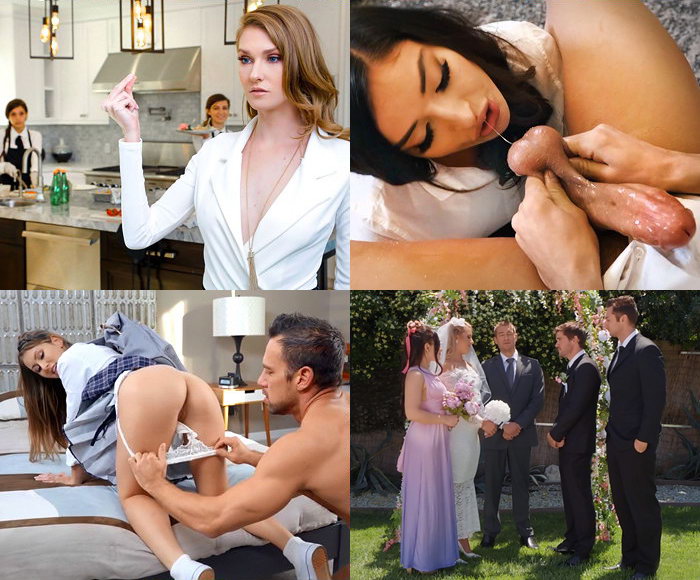 Her tits dangle over her top, drenched and splattered with saliva and precum. She strips down to her open crotch fishnet pantyhose and pushes her ass against the glory hole, feeling that thick dick penetrating her dripping wet pussy and filling her up. This dirty whore bends over and pushes her ass back up against the glory hole cock, but this time, she wants more, and invites him over to her side of the stall so he can fuck her brains out! His body heavy on hers, slapping against her as he moves, pressing in deep with every thrust, and she is trembling, eyes wide, head arching back, back arching, feeling his cock slamming hard into her vagina. The sensation of his cock filling her up is almost dreamlike. She rides his big cock on the restroom floor, moaning like a slut as he fucked up into her hard. She slams her ass back into him as he fucks her, screaming out in pleasure. His balls are slapping hard and loud into her clit. He is slamming so hard into her cunt. Then he spreads her ass cheeks and starts eating her vagina out, licking her ass too. Pussy juice splashes out and her pussy quivering, her whole body is overtaken by the orgasm. She rides on his hard cock and enjoys the look of lust and pleasure on his face while he's nailing her against the floor and bathroom stall and fills her with jizz!