This babe is one of the horniest sluts around! You can see that as she exposes her pussy and plays with it even before her lover comes around. Whenever she knows she'll be used like a sex toy, that makes her meat hole so wet that she needs to do something about it. The thing is, even after she comes, her sex drive only gets higher. Luckily, her lover knows that she is a demanding girl, and that's why he comes prepared. Even before she managed to come, he is already there, going deep in her pussy using only a tongue. You can see the pleasure on her face, and that's a good sign. This brunette nympho will take any dick inside of her, but it's a better experience when she is with a man who knows what he is doing and is controlling the situation. Now she can only enjoy as he fully explores her body. She is one gorgeous piece of ass – super cute, sexy as hell! He would like to take his sweet time, but she would rather have his massive shaft in her mouth. She likes it rough and that means he can fuck her throat and make her deepthroat without worries. What a beautiful cum slut! He pulls out and smacks his dick on her lips as she looks up at him. After his rod is soaking wet, it's time to test her warm pussy. As an obedient girl, she loves it doggy style, and from the first moment, he can take it almost balls deep inside of her cunt. For such a glamorous girl, she is incredibly perverted, and her sex adventures would be a perfect fit for a book if she decides to write it. Not for a moment, you can see anything but pleasure on her pretty face. She even enjoys watching her lover straight into the eyes, demonstrating what kind of slut she is. Still, the best is yet to come. You see, this bitch likes it in the ass! She prefers it that way, and again, her man knows she can take it hard. Her rectum has been thoroughly tested before, so there is no pain involved. He slides in easily and begins hammering her, making wet slapping sounds against her ass. The slut is groaning with pleasure from the feeling of his huge cock buried deep inside her ass.

THE HOTTEST PORNSTARS WILL TEACH YOU HOW HARDCORE FUCKIN IS DONE: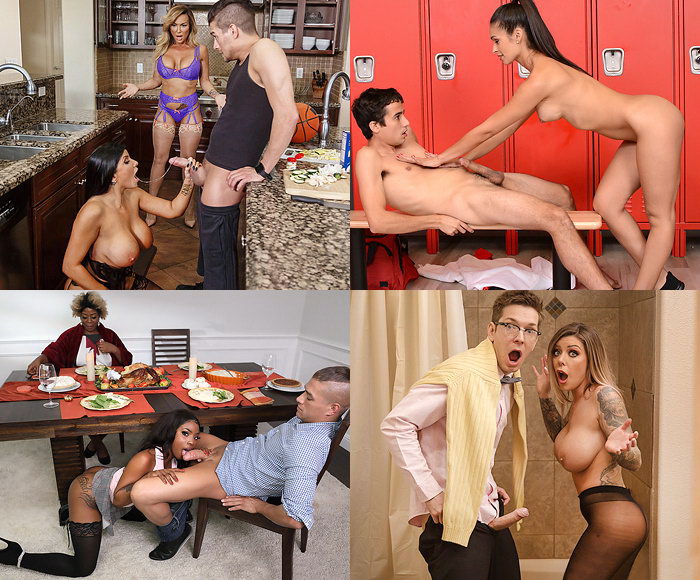 The whole sensation of doing something that dirty is what drives her wild as she bounces of his thick shaft and having the time of her life. She keeps pushing down against him driving him deeper into her fuck hole. She starts twerking her ass on his dick like a wanton fuck-slut. Only for moments, he is back in her pussy, making short breaks as he is still doesn't want to cum. The hot bitch would probably be mad at him if he did, as she is just starting to have fun. Banging her asshole missionary style is something no man would ever forget while looking at her slutty smile and perfectly shaped big boobs. The slut gets in the pile driver position and he uses her body weight to push the cock all the way into her ass, stretching her anus wider and wider. That is too much for him, as this is the perfect time to cum, letting his semen drop straight to her mouth, as she enjoys the moment. He will be on her list whenever she needs a hard dick, but by judging her habits, the next session might come tomorrow!