There's nothing like going fishing on a nice day. I was going to cast my rod and I ended up talking with this annoying fisherman. While he was blabbering about the fishes, I couldn't help but notice a sexy slender chick who might be looking for some dick! I approached this cute girl and she was a little hesitant to talk to me at first but I tried my luck to get her to suck and fuck my cock. What can a horny man do when he wants to get a fuck? Well, it's best that he whips out a ton of cash and then he should approach a girl that looks like an absolute slut. This is exactly what I did. I told her that I wanted to see her cute little titties, and she even offered to show me her pussy for a bit of money, and I was very delighted with this. The sexy slender girl bent over, she spread her cute ass cheeks, and her pussy was right there for me to see it. I was so horny, so I decided to tell her that we better go underneath the nearest bridge and fuck right there, which was exactly what we did. I told her that she should jerk me off, and she got on her knees and started sucking me off, and I only asked for a few strokes with her hand and nothing more, but apparently, I lucked out, so I was pretty happy. We laid on the grass, and the hot teen girl started sucking me off once more and rubbing my cock against her titties, and even though this type of thing felt really good for me, I was getting bored, I mean, we could fuck while standing up as well, right? Well, it was time for the woman to bend over so that I could penetrate her tight wet pussy with my cock, and soon I did this in the doggy style position. I played a bit with her young pussy as my cock spread her tight wet cunt with impressive, fast strokes.

THE HOTTEST YOUNG GIRLS CAUGHT FUCKING IN SNEAKY PORN: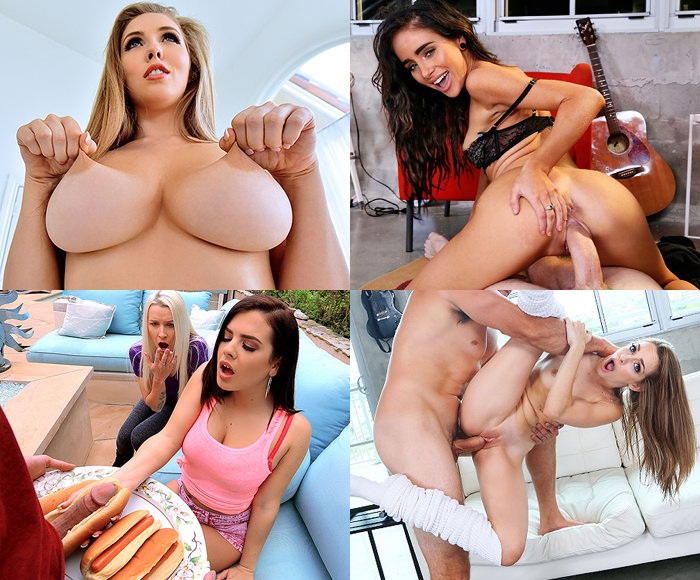 The naked girl moaned and held onto her butt as she was getting pounded hard, and screamed out "fuck!" quite a few times as she was getting filled up by my thick member. I grabbed onto her butt tightly as I was pounding her tight cunt and she enjoyed every second of it. Her butt looked amazing in this angle. She was taking the pounding like a champ, but it was time to switch positions and to get the girl some rest, and soon enough, the reverse cowgirl riding could begin. I was so happy to get her pretty face right in front of me and her pussy as well as we were fucking, since both of those things were super gorgeous, and her small titties looked amazing as they bounced. She rode faster and faster as time went by and her face looked so amazing while she did it as she was super pleased from the riding. The little slut looked directly into my eyes as she rode me, but it was time for her butt to be in my face as she rode me. This position felt amazing for her, but the penetration was much more intense in such a position, seeing as she couldn't move that quickly like this. The pain was too strong, but the pleasure was strong as well, so at times her hips would speed up quite a bit, and I would not be able to stop myself from moaning as well.