I met this tiny little blond bitch online and after exchanging pictures of her tight pussy and my fat dick we agreed to meet at my place! To break the ice we played strip ping-pong, and pretty soon I had the sexy girl practically naked and begging for my hard cock. This was the smallest girl ever, just the way I like them, extra small and extra spunky! I spread her legs apart on top of the ping-pong table, taking of her panties, spreading her cute little ass with my hands to get a good look at her asshole and pink pussy burger. I began rimming her asshole, making her squirm as a stretched her anal sphincter with my tongue and she fingered her slit. "Mmmm, I like it, lick my ass, it makes me feel so dirty! I love feeing dirty!" she purred. I love licking a girl's ass! She screamed involuntarily. She wanted more. The tiny slut got down on her knees, getting her face slapped by my thick cock, licking it and begging me to stuff her mouth with it. She took it with both hands, massaging it and rubbing it all over her face while licking and sucking it. While she jerked my rod, she swallowed my balls, polishing them with her tongue, drenching them in her saliva. I grabbed her head and pushed it against my crotch, making her gag on my cock, deep throating it almost all the way down. She spit all over my shaft, spreading it all over with her lips and hands. You see, it's not about the size, it's about the attitude and this sexy little bitch had attitude to boot! With drool dripping down her chin I put her on her hands and knees, wriggling her tiny little bubble butt while looking over her shoulder as I pushed my fat cock inside her, barely managing to fit it inside her ultra tight cunt. I fucked some tight chicks, but never one as tight as this pint sized blonde slut. Her legs twitched and quivered as her tiny pussy tried to expand to accommodate my big cock. This was the greatest feeling I had ever had. I grabbed that tiny ass and pushed it back and forth, impaling her on my meat sword. She slammed herself back down on me and rode my dick like hell, bouncing up and down on my stiff cock. I spread her butt cheeks with my fingers and I could see her gaping buttholes, almost like a third eye looking at me, LOL! She spread her ass with her hands so she could take my dick even deeper, moaning and grunting with satisfaction. How could she not be, with such a big dick stuffing her? I held her by her wrists, placing them behind her back, pounding her hard from behind. Then I flipped the young naked girl over, banging her in missionary position while spread legged, grabbing her by the neck, giving her some rough hard-core sex she needed badly. I slammed my throbbing erection into her tight, wet pussy. I pounded her little pussy so hard and deep that his balls slapped against her ass. I held her thighs and fucked this little slut brains out, my thick rock hard cock went in as far as it could, I rammed everything but my balls inside her. "FFFUUUCCKKK MMEEE!" she yelled out having an orgasm. She screamed with a pleasurable pain, I didn't give in, I fucked her, and fucked her, she had orgasm after orgasm.

EXPERIENCE YOUR EROTIC POINT OF VIEW FANTASIES WITH THE HOTTEST YOUNG NAKED GIRLS: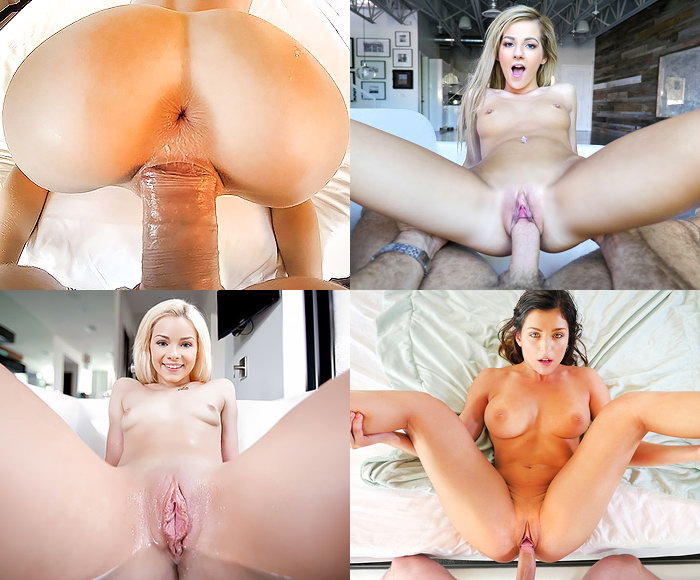 The teen slut had already told me online that she was a filthy slut and she expected to be treated like one. I made her sit on my cock and ride it in reverse cowgirl, holding her hands as she pushed herself up and down. Her skinny body was squirming and shaking above me. She was once again lost in another orgasm. I pounded in and out, in and out, she never wanted me to stop, I was going so hard and so fast that her legs were trembling with excitement. She'd already cum three times. I felt her pussy spasmed around my cock. I've always liked tiny, skinny girls and flat chests, and to me, she was way hot. Her pussy was so tight and so warm. Our frantic fucking continued for hours before she was ready to receive a brutal load of hot cum in her filthy mouth! "Oh… that's it, please don't stop sucking my cock." At that moment my prick exploded inside of her mouth. She kept working my prick with her sweet, wet, tiny mouth. Cum was dribbling out of her mouth as more of my fresh semen blasted against her face and squirted all over her.