I thought my girlfriend's roommates were the last virgins in campus, until I paid her a surprise visit in her dorm room and found her having some naughty girl on girl fun with her sexy roommates. They were playing what they like to call "Major butt Olympics"! They were all wearing their sexiest cotton panties, one on top of the other, forming what you could say was somewhat of a human pyramid, just that this one was formed by their sexy little bubble butts one on top of the other. Two of the girls, a sexy brunette and a blond, got very close together while half naked, exchanging kisses and caresses. Then another one of them, a cute blond with glasses, took out a brush and handled it over to the blond, but not so she could teach her how to brush her hair, what she wanted to know was how to use a household implement like a brush as a satisfying replacement for a sex toy. She put the naughty girl with glasses done on her hands and knees, placing the brush against her crotch, almost as if it were a strap on, pushing it deep inside her friend's tight cunt, penetrating and fucking her from behind with the brush! Man, this was one of the wildest things I had ever seen in my life! I had no idea that my girlfriend's roommates were so wild and naughty, much less that my girlfriend could keep up with them! While the blond held the brush in place, the sexy girl with glasses pushed her juicy bubble butt against the, feeling it sinking even deeper inside her tight cunt, twerking and grinding her delicious bubble shaped ass against the implement. As you can imagine I was getting pretty turned on watching them doing all this stuff, and the girls were more than willing and ready to help me out with the bulging tent I was pitching under my slacks! One of the girls, the sexy blond, got down on her knees, slowly pulling down on my slacks and my boxers, sliding them down, exposing inch by inch of my throbbing erection until my hard cock sprung lose and fully erect just inches away from her beautiful face. It was awesome! All this time, my beautiful girlfriend was getting everything down on video with her camera, and by the dirty look on her face I could tell that she was enjoying all the dirty things her roommates were doing among themselves and with me! The blond put the tip of my cock on top of her slick tongue and began licking it very gently and softly, picking up speed as she swallowed it and stroked it with her expert hands. The rest of the naked girls joined in, they took turns sucking my cock and my balls. They let me fuck them one by one, those crazy naked college girls rode me, they rode my face my cock. There was me, all naked, being fucked by four sexy college girls. This had to be a dream. If it was, I never wanted to wake up. Then it got even better. They were scissoring, licking their wet cunts to each other, sucking my cock. The girls cummed like crazy, screaming my name. Oh fuck, he's cumming, he's cumming! The girls used their mouths and eight hands to make me squirt like a fountain! I was cumming all over them, their faces, tongues and lips. The girls chocked, swallowed, licked it off from each other, cum was everywhere, they licked it off, kissing and laughing!

HOT COLLEGE SLUTS IN THE BEST LEAKED SEX TAPES YOU HAVE EVER SEEN: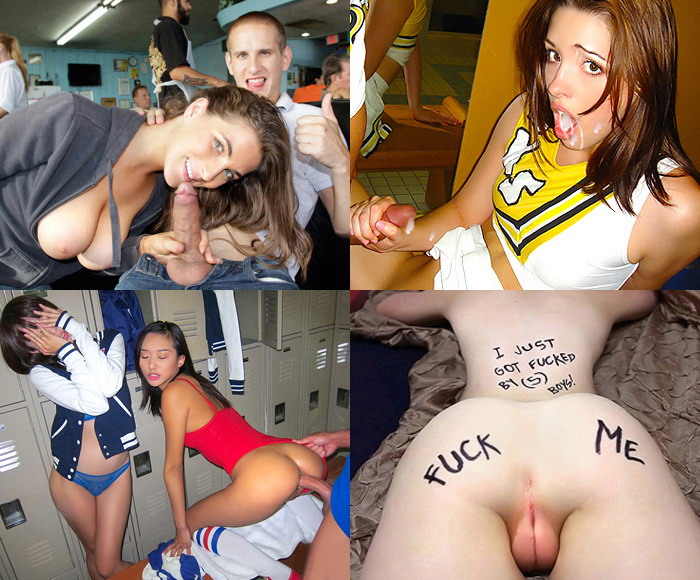 Things are gonna get really wild, sexy and crazy in the bedroom because these naughty amateur girlfriends are here to suck cock, munch pussy, masturbate, fuck hard and get covered in cum! The hottest and sexiest girlfriend on boyfriend action takes place right here at GF Leaks! These wild and sensual girlfriends won't miss a chance to take part of wild homemade sex tapes, amateur sex videos and much more! Watch them get naked, wild and naughty in XXX hardcore action and regularly updated user submitted videos! New real life girlfriends are added all the time so don't miss out!