These two students are in their first year at college, but since they spend most of their time in fucking instead of studying, their grades are not so good. Their professor is the fairest academic at their university, and she doesn't just give grades away for free! This is why the teens decided to seduce the woman, who probably was unhappy with her sex life, since she was in the early forties, had a lack of confidence and therefore craved for some good sex experience. They were brave and crazy enough to offer their professor a threesome in exchange for proper graves! First, they both started sucking their professor's big breasts, making her nipples hard and her pussy wet. Then the guy pulled out his prick. Professor hadn't sucked a cock for so long and when the girl invited her to give him a blowjob she just couldn't say no. The old MILF was looking at the young cock with such a spark in her eyes, like a kid when it sees a candy. She started sucking it so good and sticking it down her throat, as from a college professor, she instantly turned into a cheap fucking whore. The teen girl kneeled next to her and started licking her boyfriend's balls while her professor was giving his dick a treat with her mouth. She then sat on a table and spread her legs, and the professor, who got on the couch, started licking her pussy. At that moment her boyfriend spread woman's ass with both hands and buried his face between her cheeks, licking her asshole! Nobody had ever licked her asshole before and it was amazing! The woman pushed her big ass back onto him and at this moment he stuck his cock in her cunt entering her from the back! Feeling a young cock like this was a much welcomed form of sexual relief, even if that cock belonged to her student. She moaned in joy as his hips slapped against her big ass and his cock pushed deeper into her wet cunt. After a few minutes, he began to pound the teen girl, and the professor was so horny by watching them. She rubbed her teenage pussy while she was being fucked.

HOT BABES IN THE BEST GLAMCORE HARDCORE EROTICA: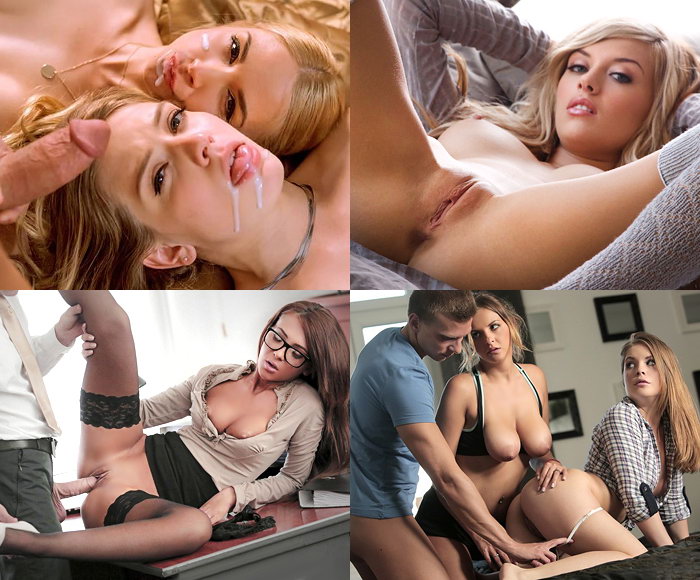 When they were done with that, he sat on a chair, and the naked woman sat on her student's dick and rode it like a whore. At the same time, young naked girl was sitting on the floor and touching her boyfriend's balls with her long, red nails. Since the teens wanted to please their professor, they put her in a lying position on a couch. He continued fucking her, but this time in a missionary position, while his girlfriend sat above her face and let her lick her pussy. She then turned around and choked her while she was getting fucked. Teen girl was looking at her naked professor in her eyes while she was being nailed and smiled at her. She was happy that their professor is acting like such a slut, cause now she knows she can have good grades by doing what she knows best and likes the most – having sex. They later switched positions, so now the dude was banging his girlfriend from behind, while she licked her professor's juicy mature cunt. She spat on it like a whore and licked the spit from her professor's pussy. He then fucked the naked woman again and came all over her face. The little slut collected the cum, put it on her professor's foot, and then licked it like a filthy, nasty whore. The professor was in such a shock that she couldn't believe what she just did.