I was fooling around with this sexy, little blonde around my house. She was so horny she immediately started undressing with me helping her. She had the perkiest, little tits with cute nipples and an amazing, pink, small pussy. Feeling super horny, she lied down on the couch to masturbate while I was watching her. It was sexy seeing her slowly spread her tight pussy with her fingers, moaning and becoming wetter and hornier every second. I stood up, and the naked girl was already on her knees in front of me, pulling my pants down and taking my huge, hard cock right in her mouth. She was so horny she didn't take it slow and immediately took it right down her throat. The blonde was fucking my cock with her mouth hard, making it all sloppy, salivating all over my shaft and choking while trying to swallow it whole. I would grab her by the back of her head and fuck her mouth hard, suffocating her when I went too deep, and she would spit on it whenever I pulled out, to keep it wet and sloppy. After a long, hard session of face fucking the naked blonde turned around and lifted her sexy ass up, inviting me to rail her pussy from behind. She was so warm and wet I immediately went balls deep. That didn't bother her as she moaned taking it all in, asking for more. I impaled her hard while she was pushing her perfect ass towards me with every stroke, wanting to feel my cock stretching her tight slit. Then I picked her up and and carried me to the football table in the living room area, my cock buried in her the whole time. It was amazing seeing such a beautiful woman naked on her back, with legs spread wide, my dick sliding in and out of her lovely pussy. Cute, little tits bouncing around as I pumped her tight, warm pussy full of my dick.

BE PART OF THE ACTION WITH AMAZING POV AMATEUR SEX VIDEOS: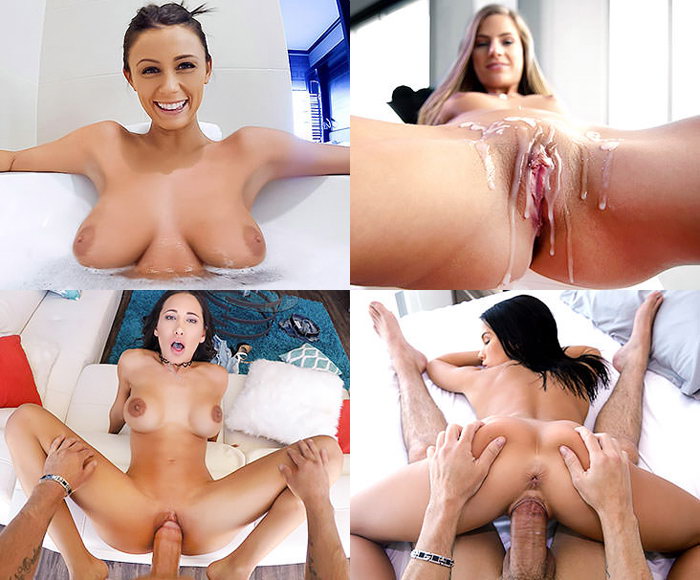 The gorgeous blonde screamed in pleasure, asking for more, cumming multiple times. But we weren't done yet, we went back on the couch to have a little sixty-nine break. I spread her ass cheeks wide and put my tongue in that soft, pink pussy with her sitting on my face, taking my cock deep down her throat, slobbering all over it, trying to swallow it whole. I ate her out, squeezing her ass cheeks with both hands, running my tongue up and down from her anus to her clit and lapping her juices. The naked blonde then got up and sat on it like a good, little cowgirl. It was too hot seeing her tight asshole as her ass bounced up and down with my dick going deep inside her pussy again. The sexy naked girl was riding me hard, impaling herself deeper and deeper with every stroke. Soon after, she turned around letting me watch as her tits jiggle all around while she kept riding me. I grabbed her thighs and started pounding her even harder, making her lose her mind, begging for more. I neared my edge. She felt that and came riding hard me one last time before I filled her pussy full of hot, warm cum.