You won't want to miss this sexy blonde undressing, showering, and masturbating. She has the most amazing body, nice titties and most beautiful pussy and ass. The girl can't help playing with herself in the shower. She easily slips two fingers inside of her wet cunt finger fucking herself hard and fast. She doesn't know yet that her little pussy will be fucked by a real hard cock soon. The landlord has to ensure that everyone is doing their part in order to make the property well-kept. You can't just leave your stuff around and dirty up your place, and this blonde bitch is about to figure that out the hard way. The landlord storms in when she was getting ready to leave and sees her apartment in a complete and utter mess. He immediately starts yelling at her, but she has a trick up her sleeve that she likes to use to get out of trouble. The sexy teen immediately drops to her knees and starts having fun with his dick. He knows that he shouldn't be doing this but the blonde is relentless and she takes off his pants with ease and starts jerking off his dick before putting it in her mouth quickly after that. The landlord now doesn't know what the hell he's supposed to do in this situation so he decides that he is going to go with the flow. She feels like she has him hooked, and we would be lying if we didn't see it as well. He decided to let whatever happens to happen, and she's more than happy to please him throughout the ordeal. The girl sucks his cock which is pretty flacid at first, but the more she sucks on it and jerks it off while it's in her mouth, the harder it gets. Eventually, it's as hard as a rock and it's time for some more fun. She decides to deepthroat the cock and then she takes things to the couch. The beautiful naked girl lies him down upside down and keeps sucking on his cock. He really loves it and manages to relax perfectly in that position. He decides that he wants to get a piece of that pussy as well and the bitch then appeases his wish by giving him a hot sixty-nine session.

HOT TEENAGE GIRLS CAUGHT FUCKING IN SNEAKY, RISKY AND CHEATING SCENES: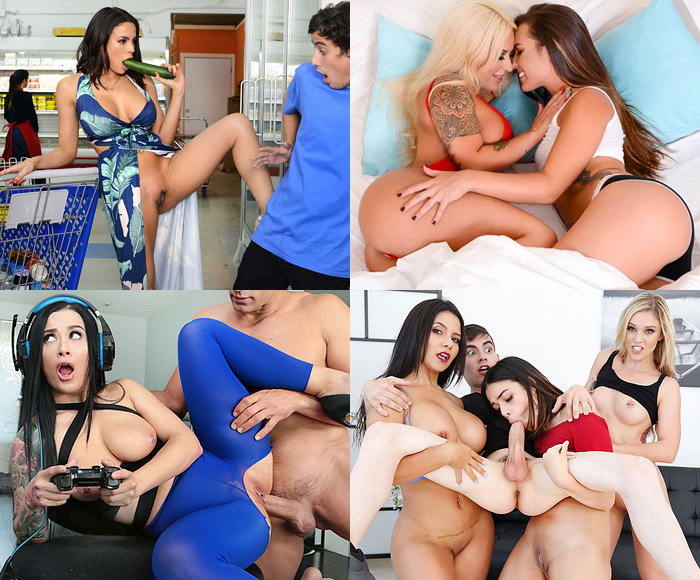 The babe sucks on his cock while he has a taste of her pussy. He licks her pussy slit and her clit and he seems to love the taste cause he just doesn't stop at any point in time. After the 69, he immediately starts fucking. The sexy naked girl is on top. He grabs her hips and starts pounding into her, fucking her so thoroughly she won't be able to walk straight for days. She bounces on his cock, as her perfect ass claps against his thighs. Not only does he fuck her on the couch, but he fucks her while standing up as well. All of that fucking would make a dude cum, but the dude seems to have a lot of stamina. He doesn't let off and he keeps fucking her until she's just screaming with pleasure. The sexy naked girl moans and keeps screaming as he eventually brings her into the doggy style position when he bends her over and starts fucking her. The more he fucks her the more she moans. Her make-up is all messed up at this point and he manages to manipulate her body however the hell he wants to. After all of that hardcore fucking from behind, the dude is ready to cum inside of her and that's what he ends up doing.