Today a white Range Rover ran up on me and quite honestly, I was very surprised. Some madman started throwing female clothes out of the window and then he threw an actual girl out of the door of his car. The guy obviously wanted to hurt his girlfriend and she ran up to me for protection, so naturally, I did the most American thing possible and I pulled my gun on him. Luckily, I didn't have to fire any shots and the jackass just backed away on his own, knowing that I could fuck him up easily, and the girl stays with me no matter what. I have to say that she was quite energetic, and surprisingly, his bitch was quite horny, even in such a situation. Like, ten minutes ago she was going to die, but now she wants to fuck. Either way, I went with the flow. She showed off her perfect ass a bit and then she pulled my pants down and she just loved the shape and the size of my dick. Not even an entire minute passed, and she had to start sucking and kissing it gently before going really hard on it. She was gripping my balls really tight while she was sucking on it too. The slut was pretty good at utilizing her throat. I mean, this hoe literally had no gag reflex at all. Eventually, we moved inside the shed, the hot girl pulls her panties down and she lets me in. She had an amazing ass and she loved to shake it while my cock was going in and outside of her little fragile body. After a couple of moments, I was drilling her so hard that she started screaming with pure pleasure. I was pounding her hard, my balls slapping against her clit, causing her to grunt and cry out with each stroke. Then we decided to switch positions and we started fucking missionary and I just loved seeing her cute boobs jump up and down.

HORNY GIRLFRIENDS CAUGHT FUCKING IN CHEATING, SNEAKY, POV SEX SCENES: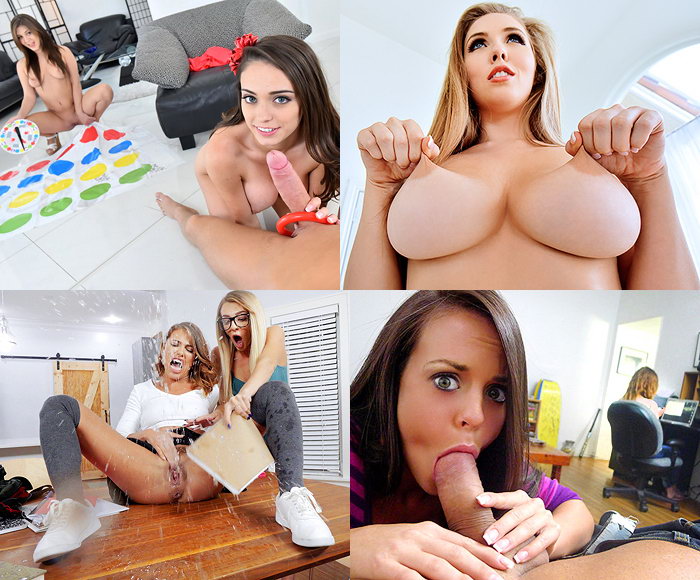 We moved outside, she spread her big ass cheeks with both hands and I took my rock hard cock in one hand and rammed it balls deep into her wet cunt with one long, hard stroke. The view of her round ass on my cock… oh shit, that slut was moving it all better than a fucking hula dancer. The naked girl was slamming herself hard down onto my dick. Her swollen pussy lips were red and wet. She wanted me to fuck her hard, fast, destroy her cunt, as her boyfriend had never done it before. I slammed so hard against her ass and the slut arched her back in response. I kept pumping until I finally busted all over her. Her ex-boyfriend appeared just in time, she kept sucking my dick and looked at me with her face full of sticky cum.