Fucking my sexy stepdaughter after seeing her half naked in the laundry room! I was passing by the laundry room when I spotted my sexy stepdaughter doing the laundry wearing nothing but a pair of sexy cotton panties and I just couldn't help but pulling out my dick and jerking off looking at her hot body and nice tits! Look at those long, slim and sexy legs, cute little ass and nice tits! When she turned over and saw her step daddy with his dick in his hands ogling her she was quite surprised. What did she expect, walking around the house dressed like that? She said it was weird, since I was her stepdad, by while saying this, she wouldn't take her eyes off my cock, a big naughty smile on her face as she asked if I liked what I was seeing. Of course I did. "OMG daddy! Why are you playing with your penis? Are you spying on me? Can I put your cock in my mouth? YAY! The laundry will be done in 20mins so lets make this quick hehehehe." She seemed quite flattered, reaching over and taking my big throbbing erection in her soft hands, stroking it lightly, feeling it getting even bigger and harder in her hands as she played with. She dropped to her knees, popping my fat cock in her wet mouth, sucking it so hard, deep throating it all the way down to the base. I could feel her saliva dripping from the sides of her lips and down my balls as I rammed my cock down her throat. I knew I was going to cum and she was going to swallow my cum! I told her to open up wide as I blew my load, shooting hot spunk into her mouth and watching her swallow it all like a dirty little slut. Good girl! Later that evening while I was watching TV she came over wearing a sexy pink cotton baby doll and panties. Without saying a word she crawled between my legs, rubbing my hard cock, sucking and stroking it. She licked my balls and I told her to show me her little pussy. She got down on her hands and knees, pulling her cotton panties down her thighs, wiggling her juicy bubble butt while showing me that sexy little pink pussy burger. Her slit was already glistening with her pussy juices as I pulled her tank top, exposing her delicious titties and puffy nipples, straddling her on my lap, pushing my big fat cock inside her and making her ride me in cowgirl position. Man, my stepdaughter's pussy was so fucking tight, nothing like her mom's! After a while the teen slut got up, turned over and guided my cock back inside her muff, making that juicy round ass bounce up and down on my lap while riding me in reverse cowgirl position. She told me she knew her mom was a frigid cunt but she was more than happy to be her step daddy's little fuck slut and that I could come over to her bedroom and fuck her as many times as I wanted to and use her little mouth as a cum dumpster. I slid my hands down and grabbed both of her ass cheeks.

YOUNG GIRLS SACRIFICING THEIR VIRGIN PUSSIES FOR A SWEET TASTE OF PAPAS PECKER: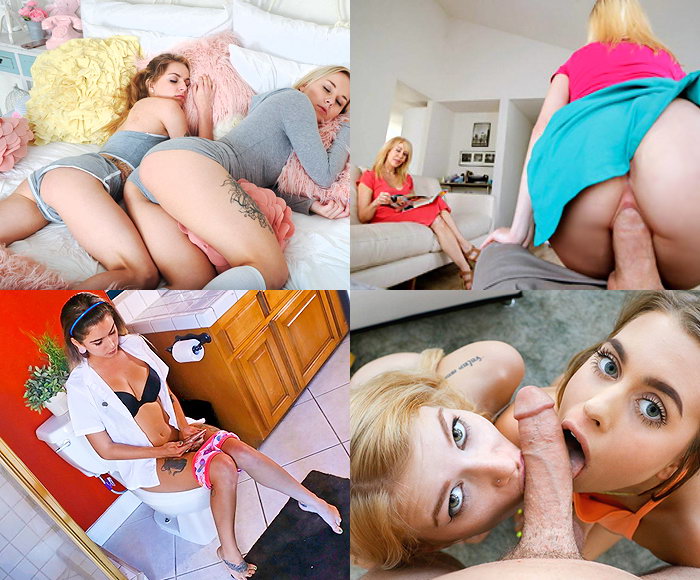 Each time I sank into her I felt my dick keep going deeper. I was pumping her cunt hard. As hard as I could. "I am going to cum, your cock feels so big in my pussy, please fuck me harder." I kept fucking her hard and fast in all possible positions. I continued to stroke my big dick in and out of her pussy, her legs were shaking, I couldn't hold on any longer. I could feel her juices dripping out of her pussy. "Please spurt your hot cum into my pussy, keep fucking me, I am going to cum, oh fuck, oh fuck, fuck me please… argh." As she began to shake I pushed my cock into her so hard, my cock exploded shootings spurt after spurt of hot cum into her teen pussy. "I can feel your hot cum, my pussy feels so good!" she screamed as her orgasm ripped through her body. I gave her my last hard thrust! After my cock finished spurting cum into her pussy I lowered her to the floor and slid out of her. My cum began flowing out of her cunt and down her legs. I left her there, saliva all over her face and tits, dripping out of her red pussy. I've been fucking her every time her mom is not around ever since! I love my stepdaughter's pussy!