This bald stud met this sexy petite girl at a local coffee shop and took immediate interest in that juicy little butt of hers. He introduced himself and bought her a latte, and after some conversation, and upon discovering her unusual taste for hard-core porn and huge cocks, he invited her back to his place, promising her that his dick would meet, and exceed, her expectations. She was more than curious and after stripping her down, he straddled her over his shoulder, lifting the tiny naked girl up in the middle of the air and eating her out! That's why this guy is into tiny chicks, they are just so easy to handle and that comes real handy when you are fucking them and want to try out new and creative positions. The horny teen enjoyed being upside down while getting her pussy munched on and he put her in a pile driver, her face against his crotch, feeling that big throbbing bulge over his shorts. She rubbed her face against the wall in a human pretzel and soon he put her down on her knees, so she could pull down his shorts and boxers to verify, to her absolute awe, that this guy's sausage was massively big! Much bigger than anything she had ever putting her pussy, including several well endowed lovers and some pretty damn big dildos and dongs! This was going to be a challenge indeed! She opened up wide, stretching her pink tongue out, letting him slap his gargantuan cock against it, making her mouth water and her pussy gush. She popped that big dick in her mouth and closed her eyes, savoring the taste of his dick meat and that delicious precum dripping from the tip. It was so big, she couldn't quite imagine it fitting into any hole in her body, being so petite and tight as she was, but you know, fuck holes can get stretched out, right? Well, she was in for the fuck hole stretching of her life! Like it true pro, she tried to deepthroat his sausage, chocking and gagging half way through, it was just too fucking big and so thick! She feared it would jam her throat! He lied flat on his back and she straddled herself on top, her juicy butt facing his way as she let his big meat sword sink inch by inch inside her, stretching her pussy out as it did so, and believe it or not, in a matter of minutes she was riding his hard cock in full throttle. She never felt so full, her pussy muscles tightly wrapped around his shaft, getting plowed like never before. His cock was slamming into her and she moaned in approval. The bitch is sick. OOHHH YEAAHHHHHHHH The big guy continued to pound his huge penis deep inside her little hole, making her cum in ways she had never experienced. That is THE the most cute an innocent pussy mashing I ever witnessed, absolutely electrifying. She was totally and completely his.

YOUNG GIRLS GET THEIR LITTLE PUSSIES DESTROYED BY GIANT DICKS: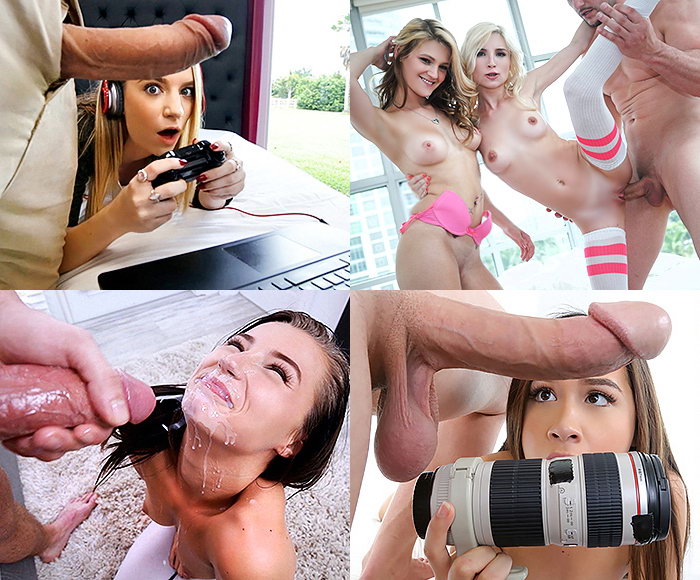 He pulled his huge cock out until just the tip was inside her and then quickly slammed it back inside of her! She wanted even more of his cock. He put her into the infamous full sex nelson and almost broke her pussy in two, but it was well worth it! Naked girl turned over and rode him, bouncing on his cock with wild abandon, twerking and grinding her juicy ass against him. Grabbing her hair he slammed into her as hard as he could. He slammed her so hard his now-soaked balls were flying up and smashing into her ass crack. He was hardcore fucking this tiny girl in all possible positions and every possible angle, destroying her tiny little hole, fucking her to orgasm after orgasm. She rode his massive cock cradled in his arms until all that hot and creamy cum gushed all over her sexy naked body and her slutty face! She looked amazing covered in cum. Watch more young girls getting their little pussies destroyed by giant dicks.