Guys, you will watch this sexy naked girl gets her little pussy fucked all day and never lose your hard-on! This Amish community seems to be getting smaller every day, and they are running out of males to breed with the Amish women. To replenish the gene pool, this Amish family has hired an outsider to impregnate their daughter. The girl starts out just preparing for the act, taking off her white panties down and soaping her nude body, posing naked in the tub, showing off her tight slim little body. She is a magnificent girl, absolutely beautiful, slender body, sexy legs, nice titties, lovely pussy and ass! Amish law forbids her from looking at this man or gain any pleasure from this act, which is strictly for procreation. The sexy Amish girl gets down on her hands and knees, with a sheet over her body, separating her upper half from the rest, to ensure she doesn't see the man who will fuck her and impregnate her. This stud arrives and after inspecting the goods, he hikes up her dress, exposing her delicious ass and her pink pussy burger, pulling out his throbbing erection from under his pants and ramming it deep inside her snatch, fucking her doggie style from behind. Her parents observe, reminding her not to enjoy the experience, though it's so hard not to enjoy that big juicy cock pounding her dripping wet pussy! They leave them alone so they can focus on breeding. When he pulls the sheet down and starts groping her tits over her Amish dress, she can't help looking over her shoulder and seeing her stud. He rubs her pussy while placing her hand over his huge cock so she can stroke it. It's the first time the young girl has ever touched one, it's so big and hard! No wonder it felt so good inside her! The hot Amish girl can't help but take this hot cock in her mouth. She opens her mouth and his cock slides deep down her throat. She starts sucking on it, lifting her dress, showing off her tiny titties. Now totally naked, this stud lies flat on his back and the naked girl stands over his huge cock, squatting so she can sit on his lap and get her pussy impaled on it. Her eyes are open, her mouth is open and she is completely enjoying the feeling of his hard cock deep inside her body and rubbing her clit with her fingers. The young teen can't help but orgasm, needs it so bad, wants it more! She never imagined that breeding could be done in so many different positions. It seems like so much fun! She reaches down, rubbing her dripping wet pussy as she gets fucked by the stud's big cock. She knows masturbation is a sin, but she just can't help herself, she is so turned on! Something unexpected happens when she feels him pulling out of her cunt and slowly introducing his cock in her other hole! That hole is not for breeding! Still, it feels so good feeling her asshole slowly stretching out to accommodate his cock and pretty soon she finds herself bouncing on it totally consumed by lust!

YOUNG TEENS GETTING THEIR LITTLE HOLES DESTROYED BY HUGE COCKS: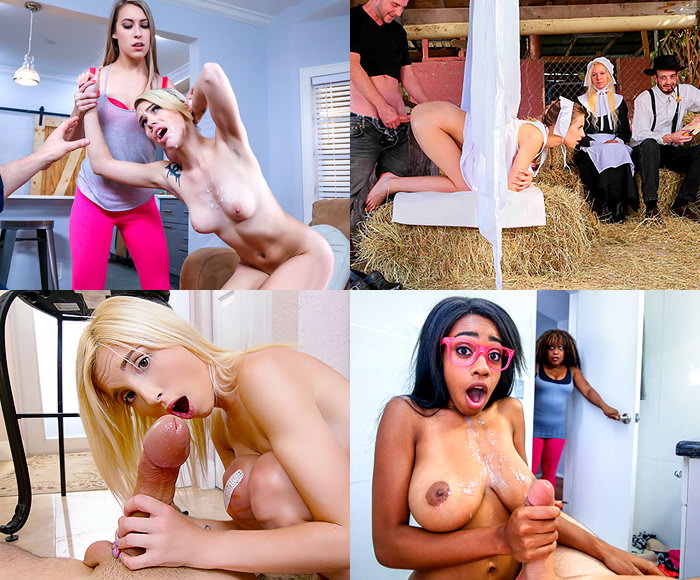 The Amish girl doesn't care if she's not supposed to gain any pleasure from this, anal sex is too hot to not enjoy! He bangs her butthole while she rubs her muff and he fucks her anally doggy style from behind. He flips her over and continues pounding her asshole in missionary position. She understands what the stud is doing, as long as he cums in her tight little asshole, there is no way she would get pregnant and this means they will have to keep on trying over and over! But she loves the feeling of a thick, pulsating cock slamming into her tiny little hole, shooting hot cum inside, filling her completely. Her eyes wide out of surprise, she has never seen cum before, her ass hole is like a fountain, shooting his cum out.