I love playing the piano and I really want to learn to master it, but my strict piano teacher, Tanya, can really gives me a hard time. She's a mature lady, and I wonder if she is so harsh with me just because she hasn't got laid in years… Thing is, she was being particularly bitchy today, and I guess I got a little bit bitchy too and she thought, since my parents were not home, that somebody had to discipline me for being a spoiled girl. I felt humiliated and angry when she grabbed me and bend over the piano. She pulled my panties down and spanked my naked ass until it got red, and by that time, my pussy was soaking wet and I was so turned on! Tanya noticed this, as she spit on my asshole and start to finger it with one finger. She decided she can teach me how to use the fingers using other, more interesting methods. It was the first time when another woman fingered my pussy and ass. I have never been with a girl before, especially with an older woman. I was sure my position bending over with my naked ass high in the air and my white panties pulled down, gave my piano teacher amazing view, while she dabbled two fingers up my ass. I knew I was not a lesbian, I loved my boyfriend, but her hands touching me in a way that man would never understand made my pussy really wet from pleasure, I wanted to try it for the first time. She sat on a chair near the piano with her legs spread to expose the perfection of her mature cunt and made me tongue fuck it! I couldnt believe I liked it so much! I buried my face between her legs and start to lick sweet juices from her slit as she moaned with pleasure. Keep licking my pussy! that's great! This was the best piano lesson ever! I thought it'd be over when my boyfriend walked in on us, but instead, it turned into a hot threesome sex session over the piano between my boyfriend, my hot mature piano instructor and me! All happened randomly, unexpectedly. It was awesome! Naked woman taught me how to suck bf's cock, not forgetting to lick his balls. She sucked his cock while I licked his balls. see how i grab the balls.. he likes it… Then she showed us what hardcore fuck is all about. My boyfriend fucked my pussy, while my piano teacher fucked me in the ass with one finger. At the end he cummed in her mouth and I felt a warm jizz dripping on my pussy. Moreover she began to kiss me with mouth full of cum. Lick the cum off my tits! dont stop till i say… Later my boyfriend told me he would like do it again with me and my piano teacher.

NAKED WOMEN HAVING A THREESOME WITH TEENS: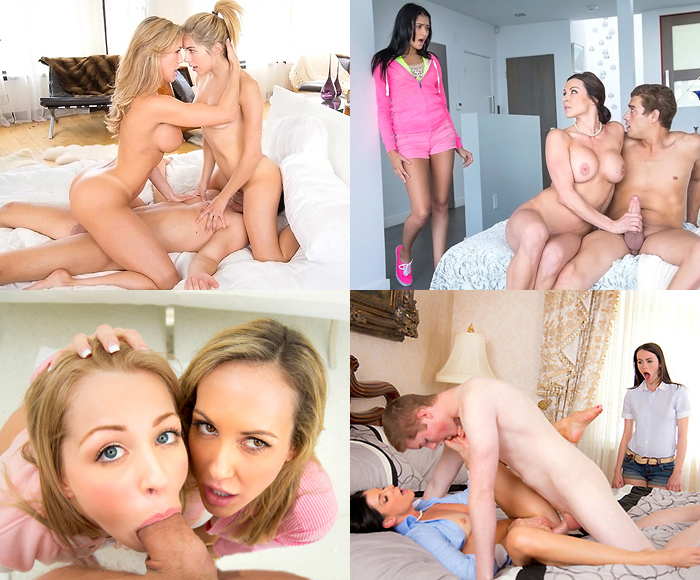 Naked women showing teens how hardcore fucking is done! See horny MILFs teaching young girls how to become women and turn them and their boyfriend into perverts. Watch horny moms as they bang teenage girls and their boys, have threesomes with younger babes and teach their guys how to really please a woman. The site features the sexiest women, and these MILFs are all about fucking teen girls and young studs. They are experienced and mature women who can teach them how it's done.