These two girls, a sexy amateur redhead girl and her good friend, a hot blonde, are working out, jogging outdoors. The girls enjoy being out in the open and it just makes them wanna do naughty stuff, like exposing their juicy butts and on their long walk back home, they take off their tops and go along the side of the road topless and looking sexy! The amateurs run around topless and splash in a nearby lake, finally tossing a towel over the ground and settling down. These girls are getting very turned on, shedding clothes and spreading their legs wide open, playing with each other's pussy and ass. Soon playing turns to licking and finger fucking as naked girls give in to their deepest lesbian sexual urges. All this time, the guy filming them has tried keeping his cool, but his hard-on is bursting out of his pants, so the girls pull it out and give him a shared blowjob! Then they run back home so they can all jump in bed, have lesbian sex and take turns getting fucked and sprayed with jizz by their mutual lover! These two girls are so hot, just look them having fun with one dick.

USER SUBMITTED HOMEMADE TEEN AND EX GIRLFRIEND VIDEOS: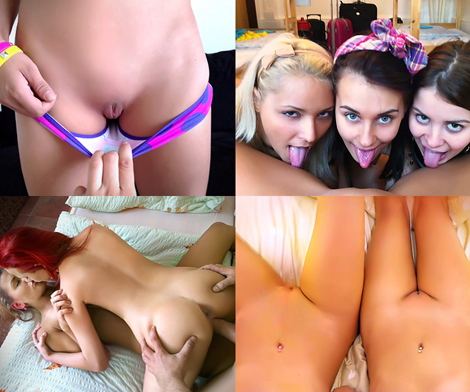 I can't upload this video as a whole, so you can find it at Fubilov. I find this amateur video with these two hot nude girls fucking like mad, is worthy of your attention. Don't miss this full length video at the site. Also you can find there a lot of content like this sextape. Thousands of guys grabbing those amateur videos featuring their sexy girlfriends getting fucked hard, having lesbian sex with their BFF, or just masturbating for a camera, and loading it all up to the web. Visit the Site!