Innocent and cute blonde student studying psychology was interviewing a professor who was a sub/dom relationships expert. She needed the information for her assignment. However, the interview soon turned naughty as the man decided to show her just what an expert can do. Before the teen girl realized what was happening, she was blindfolded, obediently listening to his instructions. The sexy teen babe looks cute in that outfit with her tits out. She has a sweet look, love how he dominates her. He made the young girl remove her shirt and teased her nipples, quickly turning her on. The close ups of her perky titties are amazing here. Moments later, she was on her knees in front of him all hot and horny, while he was fucking her tight throat with his massive, thick cock, still not removing her blindfold. She has that innocent hot sensenual look. Unable to contain herself anymore, she removed the blindfold and started vigorously sucking him off. This cutie seems to like some kinky sex once she gets the hang of it. Her pretty face was all wet and messy from all the saliva and precum mixing while she was slobbering his fat meat, eager to please him. After a long and sloppy blowjob session, she separated her thighs and started to finger that cute hairy pussy in front of the professor. Her facial expression of pleasure and her pussy becoming increasingly wet with each stroke…OH MY. We can almost smell her open sweet wetness. Her fingering that cute hairy pussy while the man stroking his big cock looks really exiting. After a masturbation session in front of each other, her pussy was ready for him, so the girl bent over on a chair and let him pound her doggy style. Young fresh and begging for it! what more could you ask for? He went all the way in right off the bat. He started pounding into her, his cock hitting her cervix and causing her to gasp with each powerful thrust. Her moans became louder as he kept picking up the pace, impaling her rougher, going balls deep in her young cunt. Insatiably hungry for his cock, the little slut made him change positions, mounting him in a reverse cowgirl first.

BEAUTIFUL YOUNG WOMEN IN THE BEST HARDCORE EROTICA: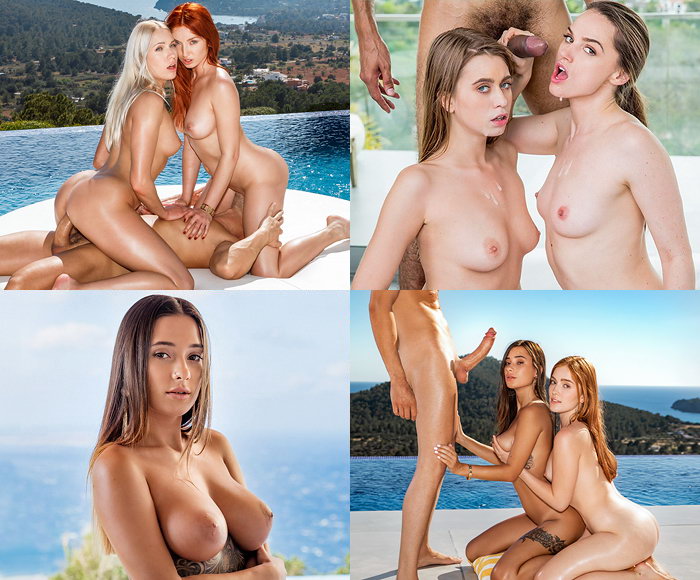 No matter how hard he drilled her, the young naked girl kept begging for more as she kept cumming while riding him, with her tight, round butt bouncing up and down. She wanted him to fuck her so hard and rough that she had non-stop orgasms. They fucked like rabbits. She turned around, allowing him to look at her perfect, perky tits as he continued to pump her and she kept responding, rhythmically impaling herself deeper with every stroke. Watching him fuck her hard and rough, combined with him eating her pussy is amazing. Love the way he fucked her mouth hole and how she sucked his balls. They kept changing and switching until he shot a massive, sticky load all over her adorable face. This cute little girl is sexy as hell just because she looks so….ordinary. She's a rather unremarkable young girl, of the kind you meet every day. But never let yourself be fooled by that first impression. When this girl get hot, she's really really HOT. This seemingly ordinary lass knows how to fuck and give herself and a man a moment of total sexual bliss. The cum in this cute girl's smiling face and her licking his cock clean like a kitten lapping milk ….MMM… I like it. Never ever underestimate plain girls like this cutie, you may miss out on some real hot n' heavy SEX.