After seeing my sister after a long time I can't help but see her sexually. I went to the kitchen one day only to find out that my step sister was staying at our place for a while. I didn't see her in so long and she has become a real woman. She had an amazing ass and so I had to go there and grab it for a second. I pinched it and she turned around and saw me. She was thrilled to see me and we hugged one out before we got talking and filling each other in on what we were up to recently. I couldn't keep my eyes off her cute little ass though and so she let me touch it. I overstayed my welcome a bit and so I started massaging her ass really nicely. The little slut wanted more, so she pulled down her panties and I touched her slit from behind. But she quickly removed my hand from her pussy. Instead she decided to show me her nipple piercing, she let me touch her lovely titties! She seemed to love it and it was making her horny which is exactly what I wanted. "Guess what I want in my pussy bro?" Soon enough I was inserting my cock inside her. But her little pussy was tight, my sister was a virgin! The teen girl looked absolutely amazing, she had beautiful petite naked body, her pussy and ass were just perfect. Perfect, but so young! It was too much I just couldn't pop my sister's cherry! The next day though she came in my room wearing a cute blue dress as I was making some music and she really seemed to like it. My step sister was going to have a 18th birthday party and asked me to be a DJ. She started teasing me and making me horny by dancing very sexually, accidentally exposing her naked pussy to me. The hot teen wasn't wearing any panties under her dress. The slut really wanted my cock! Soon enough she was on her knees and I was pulling out my cock so that she could have some fun with it. The cutie started sucking on it raw and she absolutely loved it. She didn't stop there at the ordinary sucking either, she went full deepthroat mode really fast and she was gagging on my dick every time that she bobbed her head on it. She took my cock deep inside her throat and that was it, I couldn't take anymore. My slutty sister was sucking me off so hard. I came inside her mouth and she took all of it in. It barely fit her mouth and she started dripping all over the place. After that I decided that she deserved that I fucked her. I got her on the bed and took off all her clothes.

18 YEAR OLD SISTERS CAN'T CONTROL THEIR TEENAGE SEX DRIVE: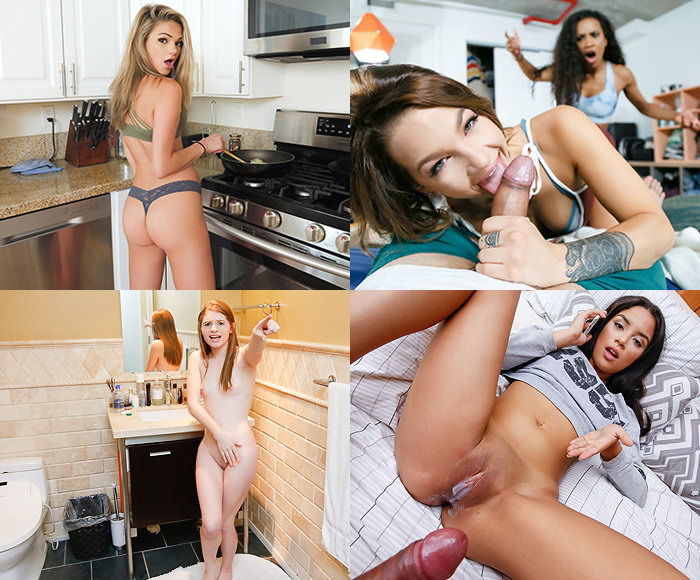 I slid my cock inside her virgin pussy and started fucking her hard. My sister held her breath as she felt her pussy being stretched by a cock for the very first time. Her pussy was extremely tight but also very wet! I started to push deeper and deeper, her young pussy leaking milky cream all over my cock as I pulled in and out. After doing it missionary for a while it was time to turn her around and fuck her from behind. I did just that and she seemed to love it so I saw no reason to stop. She was enjoying every thrust inside her and it felt so nice that I couldn't stop myself from going further. I made her cum eventually but that wasn't the end as I wanted to cum another time. I slapped her ass multiple times in this position and she loved the kinkiness of it. Finally I thrusted deep inside her and ejaculated my hot cum all up inside.