My girl and her friend were studying together for a big test, but I think my girlfriend's hot redhead friend was far more interested in my big dick! While my girl was going through her notes, she was sucking on her highlighter and under the table, she had her legs spread wide open, her mini skirt hiked up, her cotton panties pulled aside and was stimulating her gushing pussy! When my girl wasn't looking her way, she lifted her top, flashing me with her tits! Wowzers! What the fuck was up with that? My girl got up and went to the fridge and I told her friend she had to stop, but this just encouraged her even more! She got on top of the table, spreading her legs and rubbing her wet muff just inches away from my face! I was worried my girl would catch us, but I was also pitching a massive tent under my pants as my dick got as hard as a rock with her friend's teasing and flirting! To make things worse, she started squirting as she got off from masturbating herself, spraying pussy juices all over the desk and notebooks! Man, what a fucking mess! My girl came back with a cup of water in her hands and dropped it to the floor as she saw that I was already getting all the hydration I needed, with her friend gushing all over my face as she squirted! That pussy was spraying like a garden sprinkler! Even my girl was soaked in pussy juices and her crazy friend couldn't stop, she kept squirting in my face and all over my girl! Looks like this really turned her on, a matter of seconds later her friend was spread legged over the kitchen counter and my babe was eating her out! Rubbing her pussy, she made her squirt all over her face and then took her place over the kitchen counter, gushing pussy juices all over her sexy friend! I had never seen my girl squirted before. I could hear her friend's tongue lapping up her juices. "I'm cumming!" my girlfriend screamed. "I'M FUCKING CUMMING!!!!!" Oh yeah, she began to squirt like a geyser high in the air! My pants were on the floor, and I was standing there with my dick out to say hi. I was in total awe, just watching two naked girls go off, blasting pussy juices all over the kitchen floor! Totally drenched in each other's squirt juices, these sluts dropped to their knees, sucking and stroking my big hard cock together, soaking my shaft and my balls with their delicious saliva mixed up with their squirt. I put her friend down on her hands and knees with my girl on top of her and took turns pounding their tight muffs with my fat cock. My girl came, squirting hard and spraying pussy juice all over her friend's ass below her! Man, it was like a fucking waterfall of squirt! Soon my girl couldn't hold herself back any longer, she squirted together with her slutty friend. Her pussy was squirting her own lovely, feminine nectar all over me and all over her naked friend, in her mouth, as I kept pistoning into her creaming cunt, so dirty, so wet and so hot!

NAKED GIRLS IN THE BEST POV, RISKY, SNEAKY, CHEATING AND ALMOST CAUGHT SEX: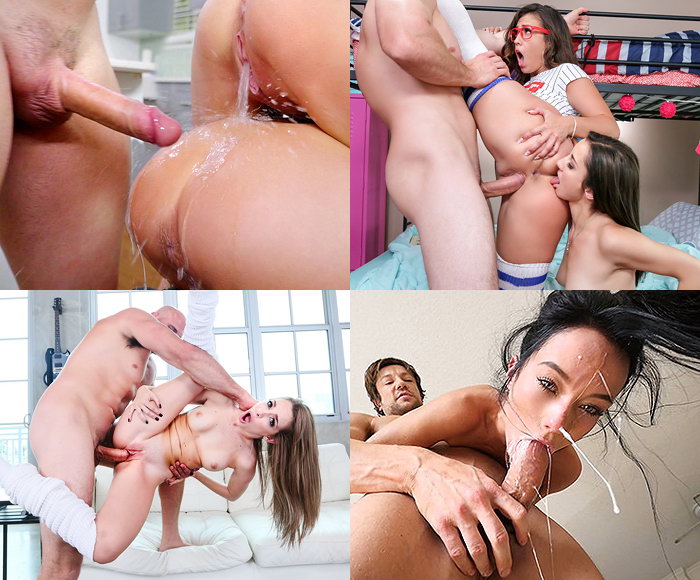 Post-orgasmic adrenaline was coursing through her, my babe had never came like that before. A squirting orgasm. How about that? Wow! I grabbed her friend, spread legged her and fucked her in missionary position, watching her squirting over and over stimulated by my hard cock and my horny girlfriend masturbating her! Less than a minute later, she hit another orgasm. A monster one, that had her squirting like mad. I was going crazy with the sensation of their wet pussies and the vision before my eyes. Cum for me, my little slut. Cum all around my big, fat cock! I fucked my girl too, amazed at how much hot, horny, hormonal love-juices the girls had inside them and how they kept getting hornier with each and every orgasm until I blew my creamy load all over their faces! There were two naked girls, my girl and her crazy friend lying below me, my cum all over their faces, they were all wet with girl juice and white sperm. This literally looks like the greatest squirting, threesome and sneaky scene ever!