I was out for a walk with my sexy, gorgeous girlfirned and her best friend as we went to go off for a hike. These girls really wanted to go for a picnic by the lake and I got dragged along. They were running so fast that it was hard for me to keep up with these two! I was starting to think this whole hiking thing was a big waste of time, but once these girls started to flash their succulent tits and ass to me, I realized that my girlfriend was in a mood for something kinda kinky. I started dating my gorgeous girlfriend two years ago and I was expecting to visit that lake because that was the place where we kissed for the first time. It was a perfect sunny day at the park, and I was mind blown when the two of them started kissing, but then I realized that this girl on girl show was the surprise that my babe was telling me about. The girls were both wearing their school uniforms looking sweet and sexy. My girlfriend and her ginger friend exposed their nice firm natural breasts and started touching each other. I couldn't believe my eyes, and I could feel my dick trying to get out of my pants. My lovely darling seemed like she was encouraging me to join them and sit down on that plaid blanket. All these cock craving teens wanted was to have a threesome in the great outdoors! My babe grabbed her friend's tight round ass and pulled her thong revealing her shaved vagina. My pants were about to explode, and my lady could sense that. She pulled down my pants, and my cum gun was finally out! My sweetheart started licking and sucking my big cock looking seductively straight into my eyes! Her sexy redhead friend leaned forward and started kissing my balls! I've never thought about my darling's friend in this way, but I was feeling like on seventh heaven! The two of them took turns in giving me a blowjob while I was spanking my babe's ass.

AMATEUR GIRLS CAUGHT FUCKING IN SNEAKY AND CHEATING SEX SCENES: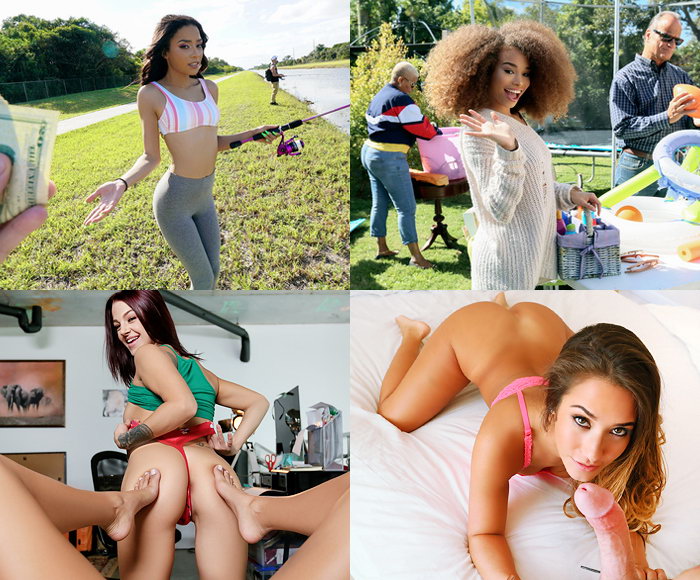 I knew that my girl is a freak, but I didn't expect this to happen, or at least not yet! She turned around and sat on my pulsating love muscle! I always go completely nuts when I penetrate her wet juicy vagina! My girlfriend was riding my penis and bouncing her amazing ass like one of those bitches in Rap videos. I grabbed her friend's ass while the girls kissed. Soon, my darling decided to share my dick with her friend, so the ginger girl climbed on my dick and started fucking it like some wild animal! My horny babe was rubbing her friend's clit while I was drilling Ginger's snow-white pussy making her reach the climax. It was time to make my baby girl cum too! She sat on my dick for the second time and this time I could see that she was eager to have multiple orgasms. She was humping my cock while I was fingerfucking her friend. My purple helmet warrior was juggling between those two vaginas for hours. I went on fire, and my dick exploded in cum all over my girlfriend's perfect ass!