Young brunette needs a new challenge in her life, and that is why she decides to take boxing lessons. She is serious about it, and that is why she hires a local boxing champion to teach her. She is quite promising and is having so much fun every time they meet. They are so attracted to each other, that once they are alone in the gym, their training turns into a fuckfest. What this brunette loves about him is that he is not shy at all. He removes her panties without asking and then goes straight into her asshole! On his knees, he leans down and spreads her ass cheeks, kissing her pussy and her asshole. Sexy babe pushes her ass onto his face, making it clear that she really wants his tongue, in her asshole! Then he positions his cock at her asshole, pushes it, and the head of cock opens her anus and slowly enters her, goes gently into her well lubed butt. Her anus pulses and then relaxes enough for the head to pop in. While many other girls would be stunned or begged him to stop, she enjoys it from the start. Yes, it hurts like hell, but she is also having so much pleasure. Having a new boner inside her ass is always so exciting for her, and this one is the biggest so far. She pushes her ass back onto him, making his cock slide all the way into her ass. Soon enough, she is showing her ass to mouth skills as her throat is fucked to the limits. Brunette is barely able to breathe, as she only takes short breaks to lick his balls. When her man continues to drill her ass, she loses control and starts to squirt before he plugs her trimmed snatch with his schlong. He lifts her leg and watches his cock move in and out of her arse and her cunt squirt! What a show! He grabs the back of her head and tries to force it even deeper into her ass as she keeps squirting with each his thrust. Now he's simply teasing the Hell out of her.

HOT GIRLS CAUGHT FUCKING IN SNEAKY, RISKY AND CHEATING SCENES: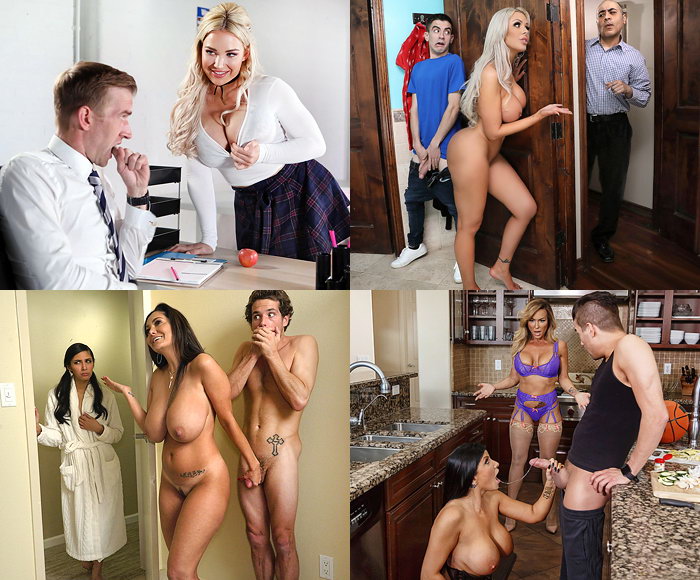 He keeps going back and forth between the gaping wide holes at the entrance of both her cunt and her asshole. He continues to tease her by starting to stick the head of his cock into one opening, only to withdraw it. He then does the same to her other fuckhole. He wonders which one will appreciate his cock the most?" 'Just fuck me!' she yells. 'I don't care where you fuck me! Just pick a hole and put it in. Now!' He is drilling both of her holes while standing before they move to doggy style position. That way, he can test her more, going balls deep inside her ass as she encourages him to continue. She can't believe that this is finally happening as she is deepthroating his cock, putting his whole scrotum in her mouth and getting excited about what is to happen next. Her boxing trainer is absolutely destroying her ass, she is just coming and coming, her body not letting her get a seconds peace. And next is her favorite position – reverse cowgirl. Finally, the brunette is in control as she sets the pace while still squirting on his dick before he finally shoots his load inside her mouth for a top-class finish.