My girlfriend is the most caring nympho you'll ever find! She needs my dick all the time, but if she knows I'm tired, there is no way she would wake me up because she wants to fuck. The same thing happened this morning. She was waiting patiently for me to wake up and man, when her beautiful face is the first thing you see in the morning, you feel that this is going to be a great day. It's not all about her face. I like her long brunette hair and that trimmed pussy that is always wet. She doesn't need to say anything. I tell her with my eyes that I'm ready, and she is already going strong on my dick. My former girlfriends were either great at handjobs or blowjobs, but she mastered both. No doubt that my young slut knows that, as she is so confident. Since my dick always becomes rock-solid in seconds, there is no need for words. She is sure that things are going as she planned. As our relationship develops, her deepthroating skills are getting better too. Now she is so close to taking it whole into her mouth! While that is all fun, the best part comes when she is on top of me, riding me cowgirl style. She is so horny that she didn't waste time removing her panties. She moans at the feeling of my finger caressing her labia and her sensitive clitoris. I fell her pussy quivering as she slowly lowers herself onto my shaft. I'm not doing much as her pussy is controlling the situation, letting me go balls deep inside. It's hard to describe this feeling when someone is so in love with you that is not afraid of anything. No matter what kind of perverted thing gets on her mind, she would try it, knowing that I would be willing to participate.

THE SEXIEST AND HOTTEST GIRLFRIENDS IN AMATEUR PORN: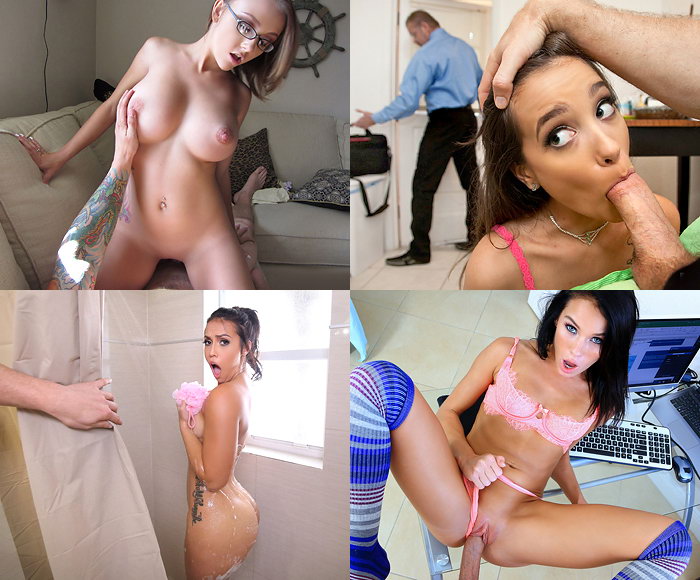 More than a few times, my girlfriend told me how other guys were scared away, as they couldn't keep up with her. Maybe we are soulmates, as I fell like I won't ever get tired of her antics. Here is this gorgeous young woman who adores me and my dick. Drilling her snatch is the best gift I can give to her, as she knows I'll always be there. It can be exhausting, but I would lie if I would say I don't enjoy it. Sometimes it's little things, like when she is riding me reverse cowgirl style, as I can take a good look at her booty, grab it and slap it. Her asshole is tight and unused. Going inside of her doggy style is my favorite thing to do, as again, she is the one controlling the rhythm, pacing herself. She is in top form, no doubt about it. Her smooth, shaven pussy pushes out below her firm, impossibly round ass cheeks. The pink pussy lips and her little anus looks so inviting. Her bubble butt is bouncing wildly, driving me crazy. I love completely dominate her pumping her pussy missionary style. She spreads her sexy legs, her fingers spreading her pussy lips, her clit like a pink jewel. Only when I'm sure that my babe lost count of how many times she came, it's time to pull out my dick and cover her gorgeous body with loads of semen. Another great start of the day, even though I know, she'll be back for more later.