You know that fucking feeling when you're about to nut and suddenly they remember to zoom in on the face of the guy that's fucking the girl? It always bums me out and makes me feel horrible after a nut. Like I actually just to want to quit this whole porn shit and never look back. If you're that type of guy, luckily, I have some good news for you. If you're watching this video, you're not going to have any problems like that. This video includes a woman's body only, and that body is gorgeous and ready to do amazing things for you. At the start of the video, we see the girl still dressed and touching herself, only for her to start stripping and preparing for a shower. During the shower time, the naked beauty is showing us her perfect boobs and her unbelievably great ass, and the rest of her almost god-like body. A perfect sexual being. Words cannot describe how hot and beautiful she is. When she was done with the shower, the cute naked girl laid on a flat surface to continue touching herself and actually starting to experiment with a dildo. After having some fun that way, she grabbed an even bigger dildo and began to sit on it, and that's actually where the real fun begins. From then on, she starts riding that dildo while caressing her boobs, making all kinds of sexy moves, moaning, and showing you every single bit of that fun. This is the ultimate girl doing the intimate pleasure for us to see!

YOUNG NAKED GIRLS THE ART OF MASTURBATION: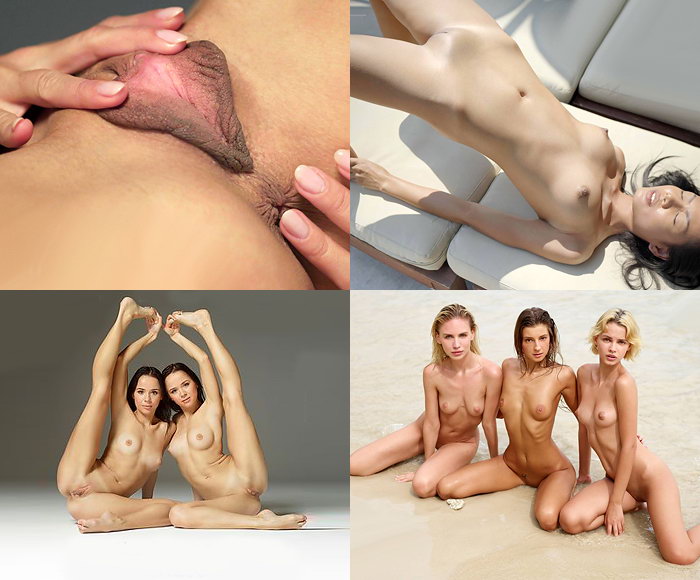 That's the moment where we see the close up of her wonderful pussy, which reminds me to tell you, you forgot about the man-nut face, right? Because that pussy close-up is the only thing that you're going to see here. And of course, that whole dildo play lasts until the girl reaches an orgasm, and that is exactly why this video is humble, artistic, sexy, and most important for some of you, man-free. The closeups… tender… trembling… the release… double stimulation orgasm! The way she put her whole being on display for the world to see was just amazing. She is obviously one of the most beautiful women alive, and this went a long way toward illustrating how sexy she can be. Everything about this video was magnificent. Female masturbation is the art of loving yourself. Don't miss more of super hot girls playing with their wet pussies!