When you're stuck in detention there isn't a lot that you can do to pass your time. That's why detention is so damn annoying, but this teen girl has figured out a way to spice up her detention class. The teacher that's watching over her is quite young and she feels as if she'd be okay with getting a bit hot and heavy with him right then and there. She pulls out her secret weapon from her backpack and it's a vibrator that she intends to use. The hot teen slut starts palying with her pussy in front of the teacher but he sends her back to her desk. It's obvious that she's got a bit of work to do before she will be able to have sex with her teacher. So the young professor keeps on seducing him. The horny 18 year old girl pulls out her tits and he's amazed but he manages to contain her. The girl can't wait anymore, she pulls down her pants and he gets to see her amazing bouncy ass. He can't resist it and the little teen slut takes off the rest of her clothes and lies on the desk in front of him for him to observe. The young naked girl takes out that vibrator and starts playing with her pussy and clitoris in front of him. Her young pussy starts to gush out her pussy juices from her cunt. The teacher can't contain himself, he grabs her legs, spread them and starts licking her wet slit like there's no tomorrow. The girl makes her teacher pull out his dick and starts sucking on it. The teacher sees all these young 18 year old sluts every day and finally one of them is sucking his dick. It seems that this isn't the first cock that little whore is sucked on since she's doing it like a complete pro. But the teen girl wants more than just sucking on her teacher's cock. The naked girl lies on her back, opens her legs and waits her teacher to shove his cock inside her pussy. The feeling of her young, tight, wet cunt is amazing! He starts moving in and out of her gradually getting deeper and pumping faster. The slutty schoolgirl loves feeling his thrusts inside of her as he speeds up with each and every completed thrust inside of her. The teacher's sexual fantasies of fucking a teen girl cum true. Before the girl can even do anything her teacher's cock starts spewing copious amount of cum. She knows there is no way she can stop him from cumming inside her. She can feel him explode, dumping his cum into her body.

YOUNG NAKED GIRLS JUST FOUND OUT WHAT A CREAMPIE IS: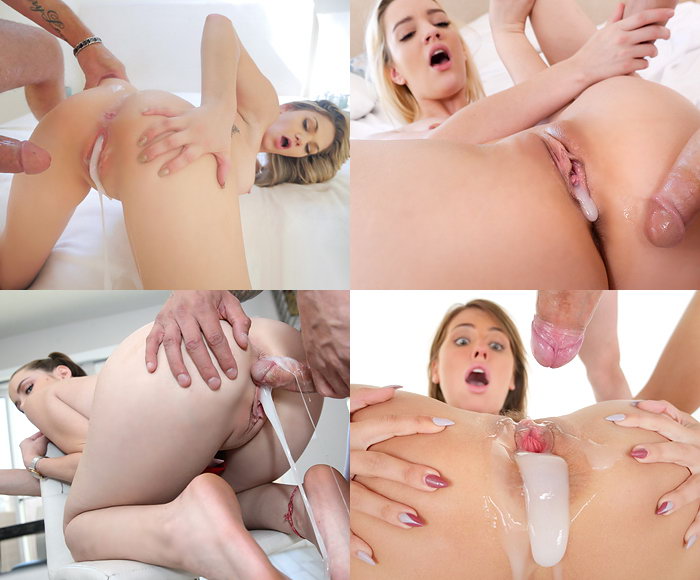 These young pussies are so tight, he pulls out and a huge amount of cum runs out of her cunt. He continues to fuck his slutty student as the sperm runs down onto his desk. The teen slut just loves the feeling of that rough and hard cock inside of her, feeling of his sperm leaking out and she can't wait for him to cum inside her again. He keeps thrusting into her, filling her with his seed. He hasn't had sex for a month and all these young horny girls around. He's going to empty his balls completely into this one. Another massive load leaks from her cunt, dripping down her legs. The teen slut wants it to her mouth and he cums in her open mouth. He loves watching her pretty face gettin' spermed! These young naughty girls deserve it! The teacher loves looking down at her cunt and seeing their cunt-juice and cum creampie oozing out of her pink, puffy cuntlips. He doesn't stop there as he cums another several times for her to feel completely full. Insemination Detention!