This boss is having trouble with the light in his office. It seems that it's not working and so he called someone up there to see it and fix it for him. He thought nothing more of it until the handyman finally came and it turned out that it wasn't a handyman but rather a handywoman instead. Not only was this service person female, but she was insanely hot. The best part is that she was wearing some really skimpy clothing so the boss immediately thought to have some fun with her. The sexy babe changed the light and needed some help to come off the table so he picked her up and he got to squeeze and grope her body as he did that. She thought that it was pretty hot that he had the balls to do that. Things started escalating from there and it seemed that they weren't slowing down any time soon. He told her to get down low and take a look at his desk cause he was having troubles with it and she decided to do so. Of course, he didn't have any trouble with the wooden desk, but he rather had trouble with the hardwood that she gave him. She decided that since she's a handywoman, that she'd give him a handy and be done with it. I guess she didn't expect him to last too long but what she found out is that he was really hard to please. The hot babe kept going hard with his cock and eventually decided that just jerking it off wasn't enough. She then started sucking and so the best part of the whole experience started. He knew that she was willing to do a lot more than just suck him off. He was really excited and let her keep sucking him off. The girl gave him one of the best blowjobs that a man could ever hope for and he wasn't done with her even after he came in her mouth. She swallowed all of it and then it was time for him to take charge and fuck her hard. He gave her no mercy as he picked her up and started fucking her like the whore that she is.

THE HOTTEST BABES DOING INCREDIBLE THINGS IN THE BEST HARDCORE PORN: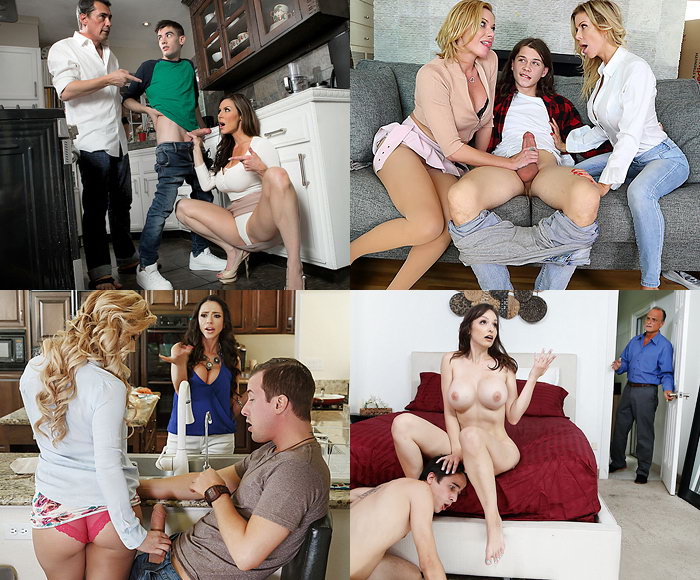 She didn't know what the hell she was about toe experience but she decided to go with it regardless. The hot naked babe got fucked in the sexiest positions that she never even knew existed. She really couldn't believe the actual stamina on this dude and she was ready to go all the way with him as he kept fucking her harder and harder with each passing moment. She's a goddess with a perfect ass. She's like the 5th element. Her beautiful flawless body made him fuck her harder and harder. His balls were slapping against her ass crack as his cock brutally pounded her cunt. He slapped her big tits and squeezed the nipples hard. The naked babe lifted herself up and slammed her hips down onto his throbbing cock. Her moist flesh slapping into his, her strong cunt muscles gripping his dick like a vise. He encircled her neck with his hands, as if he was going to choke her, his magnificent dick kept destroying her cunt. The naked babe felt her body convulse in the most powerful orgasm she had ever had. He absolutely loved every second spend fucking her and he wasn't about to stop at any point in time. He fucked her in the doggy position from behind and that was when he felt that he was really close to cumming and he finally came inside her.