Since she saw her dad's hidden Hustler magazine when she was a girl, Ivy knew she was like those girls. Beautiful Ivy was always feeling sensual and sexual, so when she grew up she couldn't deal with her huge desire for orgasms that she has all the time! Lustful she decided to ask for help. She has heard that you can achieve a lot by visiting a hypnotherapist. Worried that her intense level of sexual desire was abnormal, she decided to seek reassurance from the therapist. She set up her first appointment, and there she was looking all gorgeous! The therapist made her look at a moving clock, but it turned out that he was the one who got hypnotized by her stunning looks and her incredible sexual aura! He took off his shirt and approached Ivy. She was not moving as if she was frozen. The dude slapped his fingers, and the sex addict girl jumped on him and started kissing him passionately! The doctor surmised that what Ivy needed was to feel genuinely satisfied, and suggested an unorthodox treatment that would leave her enjoying a whole new level of sexual fulfillment, starting right now. Hypnotherapist pushed his patient on the couch. She was in her green lace lingerie burning like fire. He moved her thong and started licking her juicy wet vagina like mad. Luscious Ivy was gone in sixty seconds, so the therapist took off her lingerie and stuffed her mouth with those lace knickers. Horny stud drowned in her warm love hole and she had multiple orgasms! She was hungry for his dick, so she grabbed him, and the hypnotherapist screwed the hell out of her sweet, delicious mouth. He was spanking her firm round ass while the sex crazed babe was gaging from his giant one-eyed snake! Naughty Ivy sucked the dude's balls and pulled them hard, so she got some cock slapping on her cheek! That made the girl so turned on that she started flicking her love button. It was time that she gets that P in her V so Ivy's hypnotherapist approached from behind and slammed her cunt doggystyle! He screwed her fast and hard, so the girl reached the climax again! Ivy screamed so hard that the therapist had to shut her mouth with his hand. Horny fucker turned the naked girl around so that he can see her pretty face while he bangs her.

HOT BABES DOING INCREDIBLE THINGS IN THE BEST GLAMCORE HARDCORE EROTICA: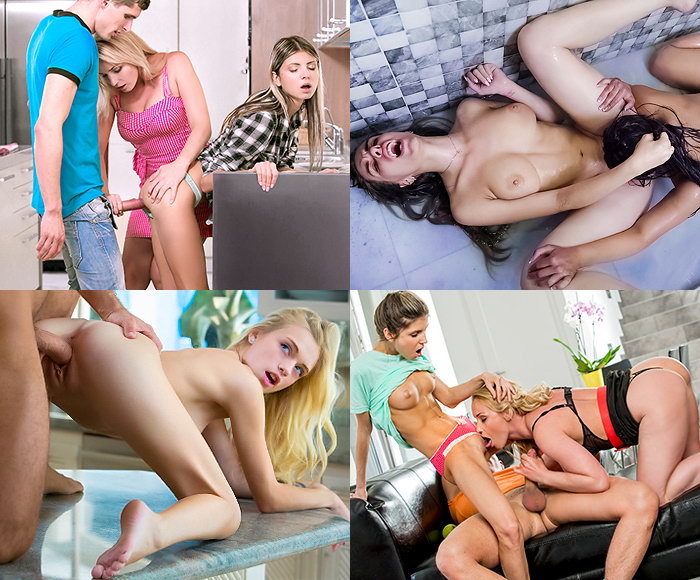 Hypnotherapist destroyed Ivy's Kitty with his unstoppable Mr. Johnson, and she was so loud that he had to stop and plug her mouth. The dude put his dick down her throat, and she loved it! She made that love muscle all slippery and wet, so the therapist sat on the couch, and cumstarving Ivy climbed his rock solid cock. The sexy naked girl was riding it like the craziest cowgirl in the world! Seductive Ivy bounced her round booty while her therapist was massaging her ass hole. She was losing her mind from all the crazy wild sex, and the hypnotherapist was indomitable! He was slamming her fuck pocket, and the girl was feeling ecstasy! Her Kitty needed a little break, so sweet Ivy gave the hypnotherapist another blowjob. The therapist thought she needed some more snatch invasion, so he demolished her pink portal! That bastard was banging delicious his sexy patient for hours, and she was always screaming for more but at one the girl was just too hot to handle, and the hypnotherapist had to get out of her, so he jerked off and spilled his prick liquid all over her tantalizing face!