My girlfriend is such a slut! We fucked on our first date, and since then, every time we meet, at some point my dick will be in her tiny hands and pussy. It's not any different today. She drags me to her place, and I know what's coming. She's dressed like a cheap slut as she already moans like I'm inside of her. She needs my shaft, and she needs it badly. Seconds later, she already pulls it out my pants and strips down in a matter of seconds, like we are about to do it for the first time. This is one of my favorite things about her. She is always enthusiastic about sex like she had none for a month. We could do it for a few times every day, and she would still be up for more! Even though girls are embarrassed to masturbate in front of their boyfriends, she is different. She likes to play with her wet cunt as she knows that this will drive me mad. I'm playing with her nice round tits while she is fingering her giant pussy lips. She is already wet down there, but we are not in a hurry. First things first, as she wants to have my cock in her mouth. It was already rock hard, but when her blowjobs skills always manage to make it bigger. I still wonder how is it even possible that it's so deep inside her warm mouth. The little slut is trying her hardest to take it all in, and even though she might gag, that won't stop her. Sometimes it feels like she would do this for the whole day! Still, her pussy is already dripping wet and begs for a large object inside of her. I like to prepare it by sucking it, as she tasted incredibly well. Reverse cowgirl is her favorite position as she loves it when I can see how my whole dick fits in her pussy.

BE PART OF THE ACTION WITH AMAZING POV AMATEUR SEX VIDEOS: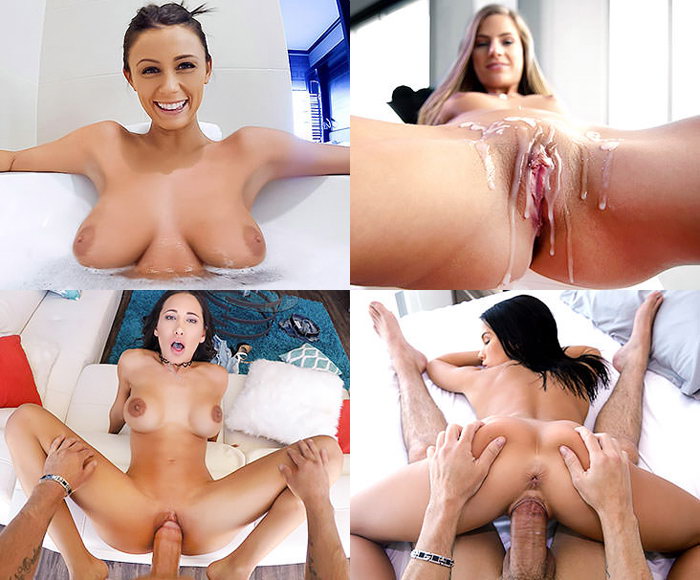 She is so petite, but there is nothing she wouldn't do for me. She adores my big dick an loves it when I pound her hard, balls deep. She proved to me numerous times that she can take it all. I love her perfect round tits and how they are bouncing up and down as I impale her. She is not much of a screamer, but her constant moaning is always a sign that she is enjoying it. The hot teenage girl already came a few times, but she always wants more. There were times when we fucked for hours and stopped only because we were so tired that we couldn't move anymore. She is a sex addict, but it doesn't bother me as impaling her cute little ass is the best feeling I've ever experienced. As I cum strongly on her face, her smile is telling me everything I need to know without a word spoken. She is a real slut, but my slut and if I continue to fuck her well, I know you she won't go away.