This cute little girl managed to lock herself out of her own house, completely naked! So she had to call a locksmith, and today, this was me. I helped her out, and I got her inside her own house. She was very happy to go in, which is why she was in such a good mood, apparently. The girl was really beautiful. I couldn't help but stare at her smoking hot body – round ass with a hint of tan lines, perky squishy tits, dark hair, and bright smile… Trying to cover her tits with her hands, her pussy was totally exposed to me. She jumped around all over the house until she finally got her clothes on. However, I decided that it was time for me to take the clothes off as soon as possible. I got her to bend over, and I pulled her tracksuit down and started playing around with her pussy. This turned her on quite a bit, and so I kept fingering her harder and harder. Then the girl whipped my hard-on out and started sucking on it and stroking it nicely with her soft hands. She slobbered all over it and even pressed her titties against it. I wanted to try moving my hips around a bit as well, so when she put my cock on her soft lips I could not resist her, I just had to keep fucking her chest as hard as I possibly could. Great looking pair of fake tits on a beautiful girl. I slapped my cock against her tits a bit as well and played with her cute little nipples as well, but she was hungry for some cock, so she did not appreciate this teasing very much, which was to be expected. The naked girl then got on top of me, and she gripped my cock with her mighty pussy lips and started moving up and down on it very quickly as soon as I got the cock inside of her, and it felt amazing, I was going raw in her, and she did not seem to mind this. She kept bouncing while she stared at me directly in the eye with her gorgeous dark eyes. Her pussy gripped my cock nicely, and it made her moan quite a lot as well. Then, I decided to grab onto her thighs and move her hips on my own as she screamed loudly as the cock tore apart her insides with its amazing girth.

THE HOTTEST GIRLS CAUGHT FUCKING IN CHEATING, SNEAKY SEX SCENES: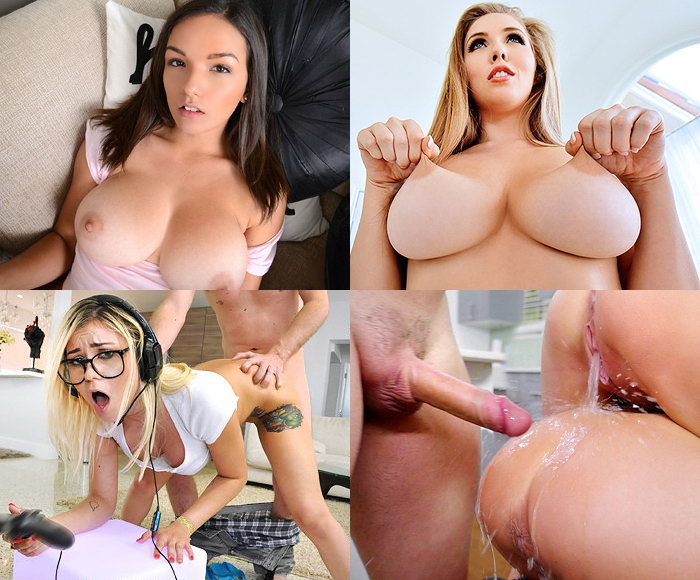 It was time for her to show that ass to me in reverse, so she moved her hips gently while her back was facing me and took the cock all the way inside and started bouncing on it like a good girl. I loved watching her ass impaled on my cock. I made sure to grab onto her buttcheeks every now and then as they looked amazing. The naked girl then moved on onto a squatting position so that she could ride the dick even better and faster. I still did not want to let go for her buttcheeks, and so we fucked like this for the next few minutes until this potion got boring to us as it was kinda monotonous. I wanted some face-to-face contact once more, so I decided to fuck her in the missionary position while holding onto her legs and while staring directly into her eyes. She touched her clit gently while getting fucked. I loved watching my cock slide out of her pussy and then plunge back in as my hips slapped against her curvy ass cheeks causing them to jiggle with each thrust. I kept fucking her all over her house. Jets of semen shot into her mouth catching her by surprise! She looked cute taking my cumshots.