It's one thing to love being noisy and all that, but when your step sister asks you to have just one afternoon to herself to relax, then you've got another thing coming if you don't listen to her. She is so fed up of her stepbrother being noisy with his electric guitar so she storms off into his room and starts doing damage. The foxy and hot-headed cutie cuts the cord and stabs his amp with some scissors. He can't play the guitar anymore and his step-sister victoriously goes to take a bath. The beautiful naked babe loves every second of it and her brother, having nothing to do, decides to peep a little bit. She gets a bit too excited and starts masturbating in the bathtub and her brother sees every bit of it while he's peeping around the corner. It's not until she opens her eyes that she spots him with her peripheral vision and starts chasing him in shock. The girl didn't even have time to put clothes on herself and he runs straight off to his bedroom. One thing he forgot is that she kicked down the door so now he can't close it. She catches up to him and tells him to go to the kitchen. She notices that he's hard as a metal rod and she decides that she's going to have some fun with him. The babe tells him to start doing the dishes and he has no choice but to listen to her. Then, while he's doing it, she takes out his cock and starts masturbating with her hands. The dude is in shock but there's nothing he can say since he's a total wimp.

CRAZY PORN WITH THE HOTTEST GIRLS DOING INCREDIBLE THINGS WITH HUGE COCKS: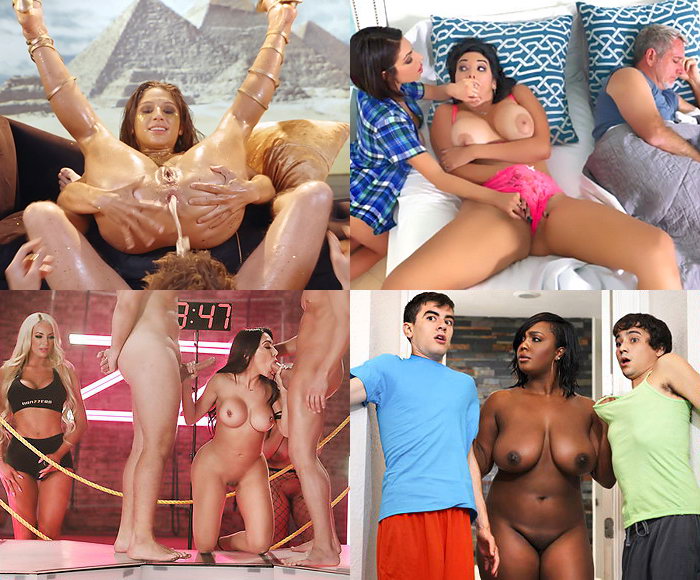 The hot babe is having a lot of fun with him so she decides to turn him around and go down to her knees. The beautiful naked girl gets down and starts sucking on that cock like it's a piece of cake. The professional dick sucker manages to glob up the entire thing in her mouth even though it's one of the biggest dicks that she's ever seen. She can't believe the girth of it and she loves taking it in her mouth like the little slut that she is. Not long after that they, of course, start fucking all over the place. He fucks his slutty sister in every conceivable position, and all of a sudden he's the one who is dominating her. She now has to take his cock and shut up until he's done with her. That's okay according to her though since she's enjoying it a lot. What's more, she is going to ride him as well and make sure that he ends up cumming deep inside her. What a beauty! Love these natural tits and that bare pussy. She is super sexy and loves cock.