So, this girl was trying to help this football player study, but the dude was having trouble concentrating on the books. She noticed that instead of taking notes, he had been drawing vaginas, and she assumed that the guy got very horny, which was the case. Now this girl had something else in mind. She got carried away as she felt that the dude had a big fat cock that she just had to stroke, suck, and ride, and all that. The teen slut took advantage of him, whipped his cock out and started stroking it with her cute little hands. She stroked it harder and harder and maintained eye contact with the big man when her boyfriend pops into the room. However, this did not stop the slut as she kept stroking his huge cock even though that her boyfriend was there with them. She was a horny little girl, that's for sure. I wish she was stroking my dick during tests would help me concentrate so well. Once he left the room, she started to suck the football player off. She got down on her knees and started sucking the guy off harder and harder while also stroking his cock. Then she laid down on her back, spread her legs for him and pulled her colorfull panties aside. "Please put that huge dick in my pussy, Please, please, please make me your whore." He plunged forward ferociously burying his entire shaft deep inside her vagina with one thrust! He started fucking her tight wet pussy while she was rubbing on her clit. The dude held onto her legs as he fucked her harder and harder while staring directly into her eyes. She loved it as well, and the hot teen moaned like a good little girl should while taking a big fat cock inside of her. She kept rolling her eyes back inside her head while the big guy shoved his cock deep and deeper inside of her cunt. Her pink panties looked great as they rested on her thigh while she was taking her man's big fat cock deep down inside of her love hole. She moaned and let her butt absorb all the blow that would come from his hips, but eventually, this had to come to an end.

HOT YOUNG GIRLS CAUGHT FUCKING IN SNEAKY, RISKY AND CHEATING SCENES: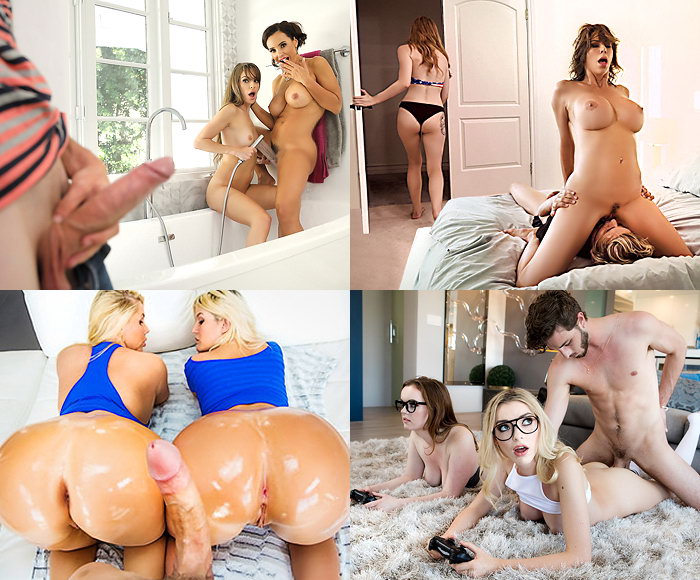 The hot teen loved that this athlete was big and strong enough to give her a real pounding, even picking her up for a stand-and-carry! He picked the girl up and started fucking her tight wet pussy as hard as he could, but she helped him out by moving her body as well, and he made sure to be balls deep inside of her all the time while holding onto her tightly. He put her down and lifted one of her legs up and held onto her hips while he fucked her really hard. However, her boyfreind that interrupted them before decided to come back into the room and check in on both of them. They managed to hide and then they kept fucking sneakily. Eventually, the guy lifted one of her legs up once more and started pounding her tight wet cunt really hard and going in deeper and deeper as this cute babe moaned louder and louder because of the girth and size of his thick fat cock. With one leg high in the air the girl got fucked her from behind. The football player may not have written a word of the assignment, but he signs his name on her cute face in his cum!