When the law calls upon police officers to solve a case, you know that they'll do everything that's in their power to do it. That's why this police officer is on his feet as soon as he hears about this case of a random woman flashing people. A dude actually reported her to the police and they ended up bringing in some suspects. They asked the most suspicious one, a hot girl with big tits, to show them her tits to make sure it was her. She flashed her tits, a witness recognizes her tits and they ended up arresting her. Once the cop was alone with her in the room, he started making a bargain with her. The babe had really nice tits so if he could get something from her then maybe he could help her out a bit. The slut can't stop flashing her amazing tits even in front of the policeman. The officer does his civic duty and helps the girl release some pent up sexual energy, pulling his huge cock out so that she can start sucking on it. The hot blonde gets her slutty mouth around his shaft and starts sucking on his cock like a blowjob queen. As she's doing this you can tell that she's enjoying it way too much for the situation that she is in. She should be at least a little bit nervous since she got arrested, but instead, she is sucking on that dick like it's her day job. After sucking on it for a while, he bends her over the table and pulls down her pants and panties. He gives her some excellent oral as he tastes her pussy and she absolutely loves it when his tongue explores her cunt. He licks her beautiful, gorgeous ass, smeeling it's heaven scent, eating her delicious flavor! The hot babe can't believe that a dick this big could exist on a cop, but it seems that everything is possible. Eventually, she bent over some more and spread her legs so that he can slide it in. He shoved his cock inside her and she took it in like a true slut. Jeans and standing doggystyle, thanks Brazzers! She got fucked by him from behind and as he was speeding up she had the need for him to go harder and harder. Eventually the beautiful girl got on her side on the table and he started fucking her like that as well and we got to see a perfect angle that shows off her bubble ass.

THE HOTTEST TEENS AND THE SEXIEST BABES DOING INCREDIBLE THINGS WITH BIG COCKS: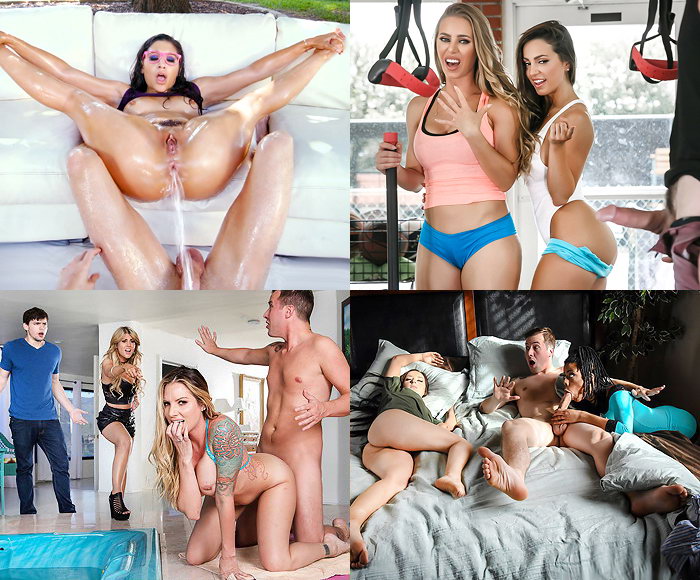 The naked babe then lied on her back and spread her legs far apart as the cop started fucking her from the front with his giant dick. He took her legs and put one of them on his shoulder as he started drilling her like she was a whore, and she just lied there and took it like a champ. She is fuckin gorgeous… Nicole is one of the most beautiful looking women in porn with the worst looking boobs! She loved every second of this plea bargain and she just wanted more. She's a great fucker, love watching her perfect pussy get pounded, way she rides him, grinding her beautiful ass into him. At this point the nympho didn't even care that she was arrested, she just wanted that hard cock and he wanted his cum all the way up her pussy. After fucking her really hard for a long time, he eventually gave her just that as he shot cum inside her. The beautiful perfect babe took it all in and she loved it.