When my wife told me her sister was coming over to visit us and she would be staying in our place I couldn't believe it! She knows I can't stand her, but family is family, and I would never hear the end of it unless I let my wife have her way. Her sister is a beautiful, tall blonde woman with incredible legs, a smoking hot body and big ripe tits. We never really got along, but I wasn't expecting any of what was about to unfold when we were left alone and she just stood up and dropped her dress, completely naked underneath! True Bimbo! The hottest woman I have ever seen! No hyperbole! She has huge breast implants, the bleach hair, the sexy tan skin, gorgeous face, butt implants (LOVE!) and she put it all on an incredible 5-11 brickhouse frame! She was literally perfection, those eyes were hypnotic and her legs went all the way to the floor! I don't know if I've ever seen a more perfect specimen. Standing fully naked in front of me she told me this was payback for all those times I had put her down! I wondered if I was going to make it through her stay without giving in to her seductions, with the risk of my wife finding out! Every single moment she could get me alone was a torment! She sneaked naked into the bathroom while I was taking a shower, getting down on her knees and sucking my hard cock! She was so sexy I couldn't even handle it. I thought she would let me cum in her mouth but she left me with blue balls. While we had meals together with my wife, she masturbated me under the table with her high heels, knowing that I'm a foot fetishist and I get terribly turned on with footjobs! She pulled her tits out and started massaging them when my wife was behind her and couldn't see her. My balls were black and blue from the need to come. She kept teasing me behind my wife's back. I was horny but my wife had no interest in sex. Why not masturbate? I began to jerk off when the sexy babe sneaked into our bedroom wearing sexy lingerie outfits. She was looking like a sex doll ready to be fucked. She was looking a complete slut. She climbed in bed, with my wife sleeping right next to us, grabbed my hard cock and began stroking my cock. She kept teasing me, circling around my cock with her tongue and lips and licking my balls. She straddled herself on top, making those big tits bounce up and down as she rode me in cowgirl and reverse! At the risk of having my wife waking up and seeing us fucking, I fucked her as hard and fast as I could. Imagine my wife waking up to that! I closed my eyes waiting to cum in her cunt but the bitch pulled my cock out of her cunt and left me alone with my sleeping wife! I couldn't stand it anymore! I wanted the bitch to drown in my cum! When I came into her room, she was fully naked, standing on her knees with her big juicy ass to me and masturbated to some porn. I went up to her and rammed my hard cock deep in her twat!!! I grabbed her ass cheeks, squeezed them and began furiously fucking her from behind. The barbie whore deserved it! I loved how deep she took it. I was pounding her hot pussy and giving her the fuck she needed.

BEAUTIFUL, SEXY AND HORNY WOMEN CAUGHT FUCKING IN THE BEST PORN SCENES: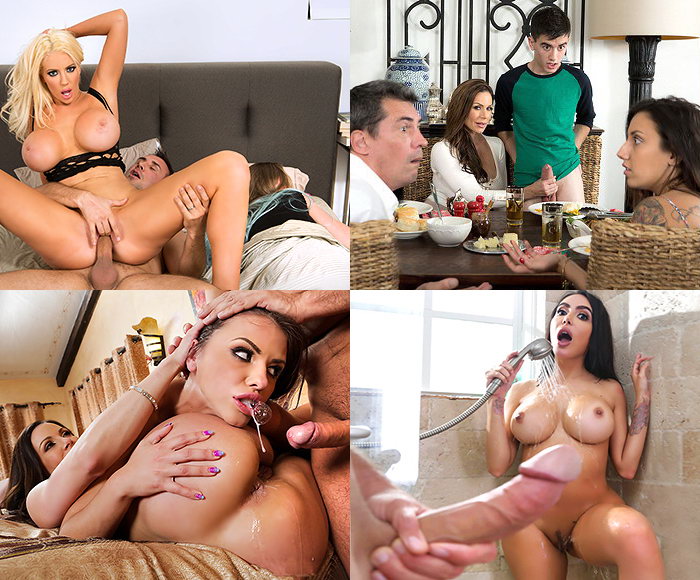 This babe was like an earthquake, damn what an sensational women. We fucked for hours, and I took her in all possible positions – missionary, closed leg missionary position, spread eagle, froggy position, doggy style, cowgirl, standing doggie. That slut got what she deserved! Wow, she swallowed my huge cock like she had been a porn star for years! Her pussy swallowed me dick like a black hole! Her cowgirl skills were fuckin unreal! Her big boobs were rubbing against my face! She was riding my cock when my wife walked in on us! I tried to explane it to my wife but her slutty sister just kept bouncing on my cock. "No! Finish me off!" She grabbed me and literally fucked me until I came, blowing my creamy cum all over her face and her big tits. Loved how she took that huge load! The more we fucked, the bolder we got, we didn't even wait for my wife to be out of the house! I fucked her dripping wet pussy and her tight asshole every chance I had, and she sucked and stroked my cock, still licking the cum off her lips as she walked back downstairs to continue chit chatting with her sister! There's a new cockwhore in town!