I went to the gym to watch the girls from the local basketball team practicing and one of them, a beautiful brunette with long hair and big tits, immediately caught my eye. I bet that I could beat her shooting hoops and she accepted my challenge. She beat me alright, and a graciously accepted my defeat but this sexy little slut was ready to lift my spirits and give me a very special reward for my effort! She dropped to her knees, pulled down my shorts, she gripped my throbbing erection in a moment and started sucking my cock while massaging my balls with her soft hands! The busty slut did it right there in the middle of the basketball court, not paying any attention to the other girls. She deep throated my huge cock, choking and gagging on it as it kept hitting the back of her throat, making slurping sounds, drenching it in her drool, spreading it all over my shaft and balls with her hands and slapping her face with my cock. So fucking hot! She's a champ! She pulled her big tits over her tank top and let her drool dripped all over them as she continued sucking my cock! I got behind her and helped her out of her tank top while kissing her neck and shoulders and groping her fabulous big tits. Her tits were so big that I could see them on either side of her body from behind. Juicy, full, firm and young breasts. I bent her over and pulled her shorts down, spreading her delicious ass cheeks apart and sinking might wet tongue into her pink gash, eating her out while the rest of her teammates continued practicing on the court. She pushed my face against her snatch and I squeezed her ass cheeks with my hands. Then I put her down on her hands and knees, slapped her wet slit with my cock "Fuck me, fill my pussy with your big cock!" I lost no time, of course, and penetratied her from behind, making her gasp as I fucked her doggy style. I took her arms and placed them behind her back and watched her sexy titties bouncing about while I pumped her cunt with dick meat. I grabbed her tits and pressed her sweaty body against my own, she had a beautiful pubic patch shaped like a triangle. What a delicious hairy muff! If Saddam had hidden in that bush George Bush would have never found him! To each his own.. I love that kind of bush and trim. To the guys that want a hairless snatch? Take a fucking hike! That furry snatch is epic! I slammed my cock into her pussy, her eyes rolled back into her head while she was cumming. Naked girl kneeled before my, placing my throbbing cock between her tits and drooling all over them so she could give me a tit job. My meaty prick felt amazing between her massive globes, as she squeezed them together. Girls in the background were watching that was hot addition to the sex. Then the naked busty babe straddled herself on top and pushed my cock deep inside her dripping wet cunt, riding me hard and fast. She was perfect, enthusiastic and probably the hottest girl ever. I couldn't take my eyes off that gourgeous tits and that dense thatch of pubic hair. Sweat dripped down her beautiful tits and belly, she looked so fucking hot and sexy! I wanted to fuck her over and over again. She began to cum and dig her nails into my breast.

SEXY TEENS CAUGHT FUCKING IN THE BEST REALITY PORN AND SNEAKY SEX VIDEOS: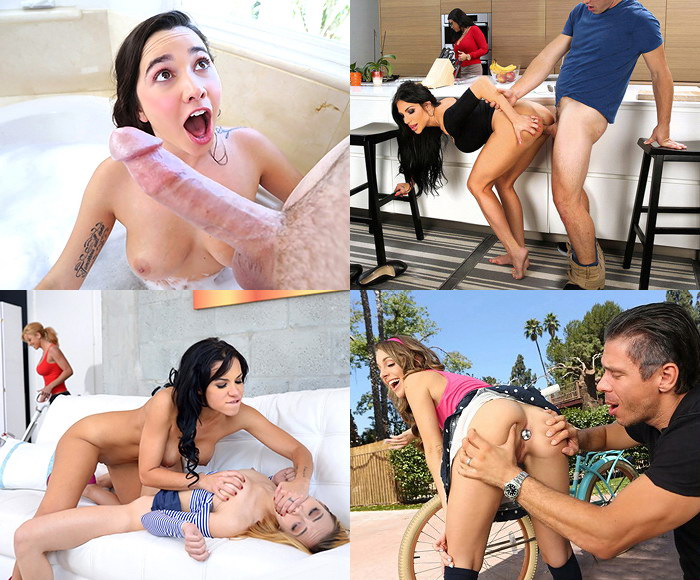 She flipped over and made her bubble butt bounce up and down my lap just like her teammates were making the basket ball bounce on the court while practicing. It was so hot getting to fuck her in front of her teammates and she really seemed to enjoy it. She confessed that fucking in public turned her on and she loves the guy that could appreciate her talent with the ball and her big tits! We kept on fucking on the basketball court, she sucked my cock and licked my balls and I ate her out before cumming. I suddenly realized the slut would not let me pull out! Her whole body was trembling and she began spasming against me. She began to scream and yell out "Cum in me, cum in my pussy, I'm cuuuummmming…" and I was seeing her teammates, they heard her. Her pussy muscles gripped my hard cock trying to suck out sperm from me. She let me pull out and white cum began spilling out of her still shuddering cunt. The other girls stood watching with their mouths hanging open.